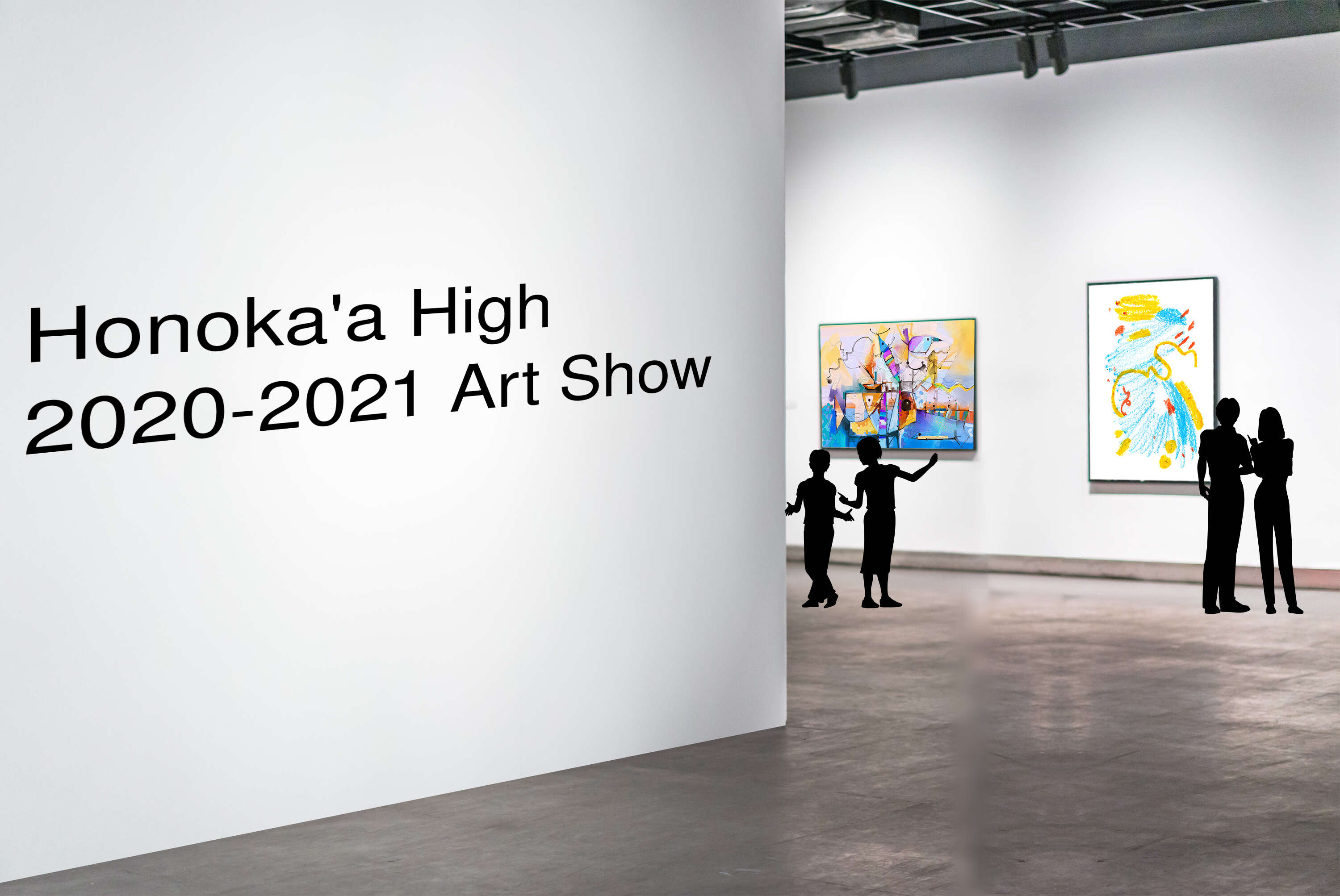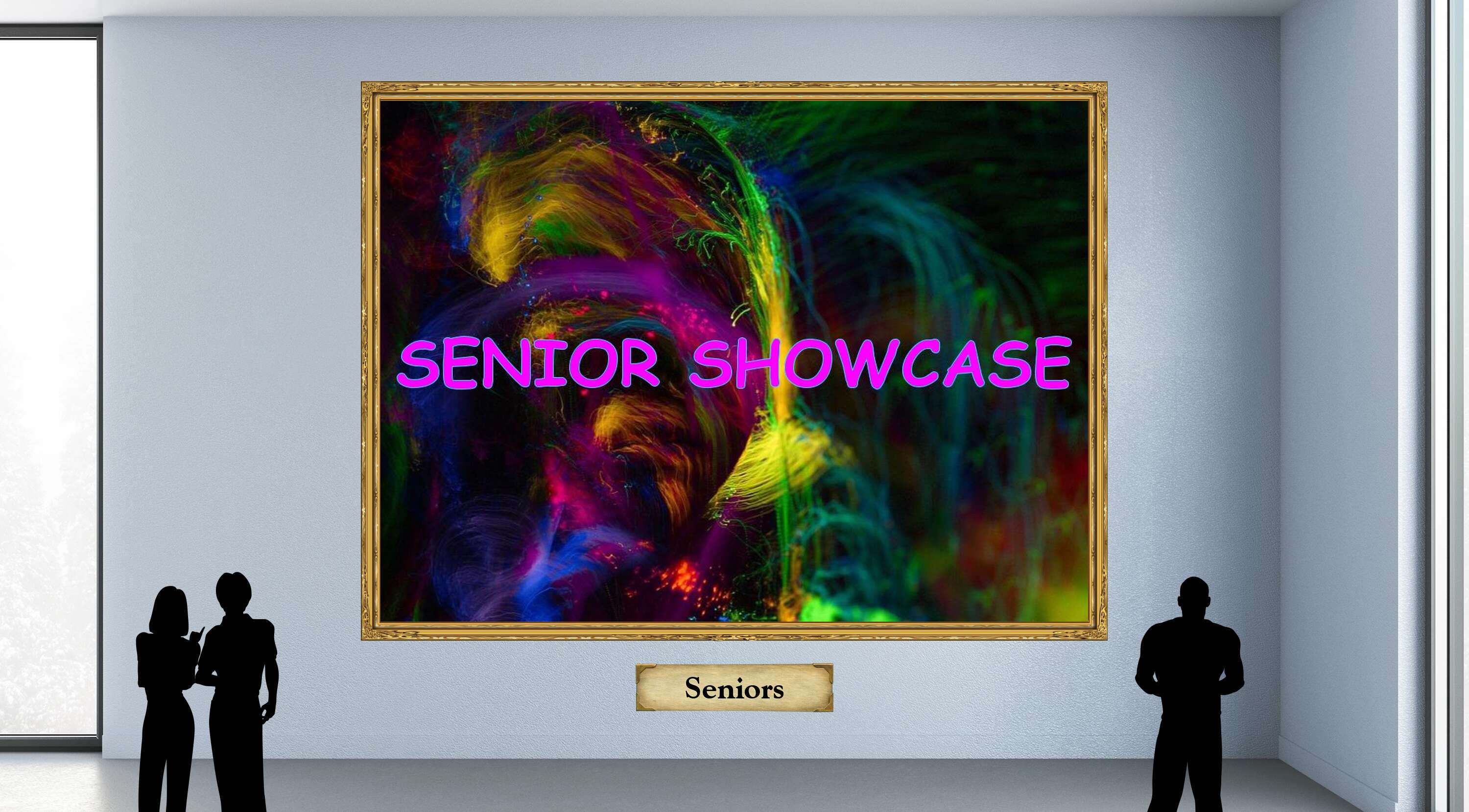 Seniors
The 2020-2021 Senior Showcase shows artwork from General Art 1, General Art 2 and Self-Directed Art Study students. These students explored sculpture, drawing, photography, and digital drawing techniques.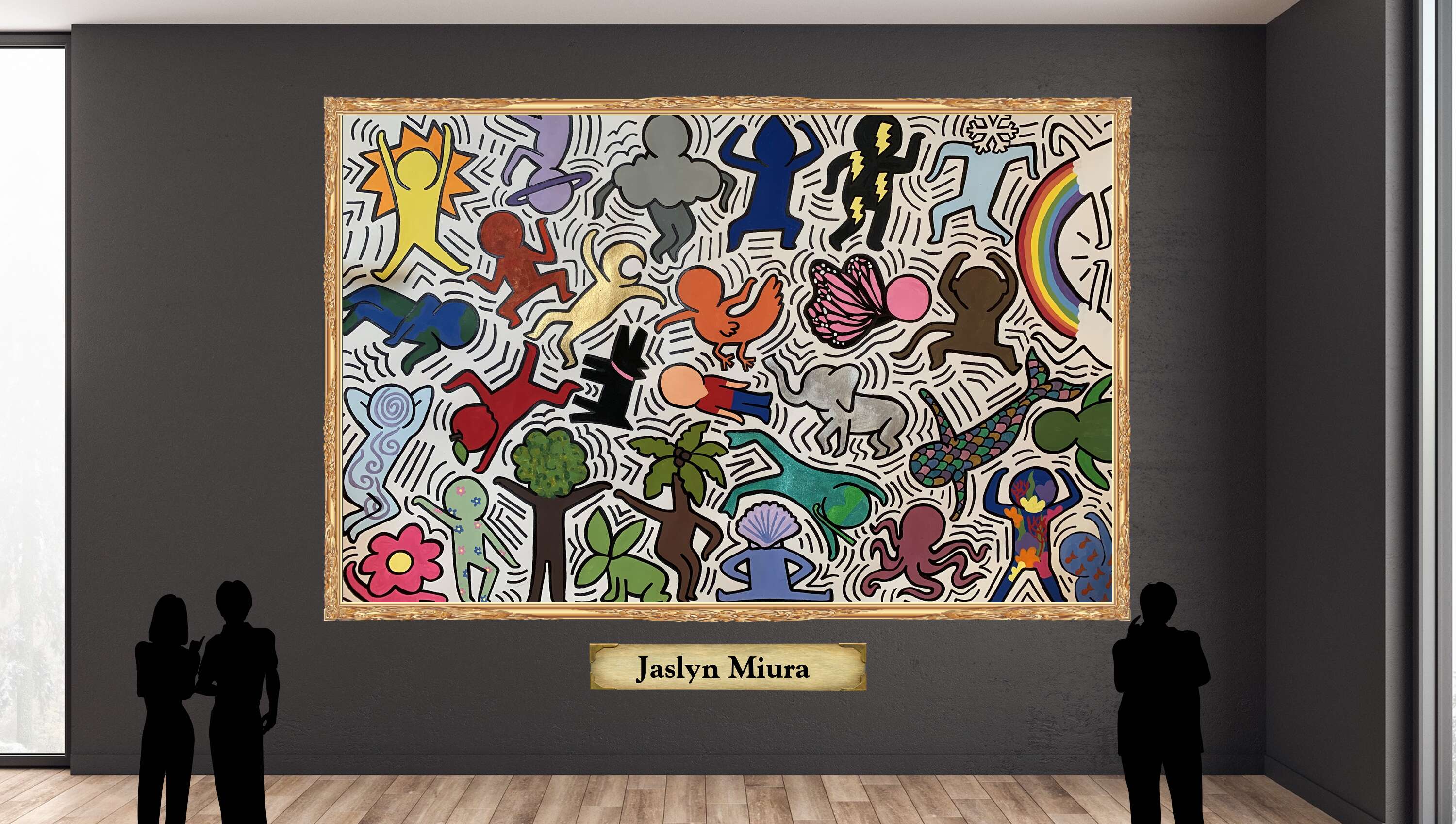 Jaslyn Miura
This is probably my favorite project I did all year. For this project, we were to create a piece of art that represents a social issue and is inspired by Keith Haring's art. I choose to create a piece that brings attention to all the beautiful things of our world; such as the sun, moon, rain, plants, animals, and sea life. I wanted to remind people how amazing all the things in our world are. When people look at my project I hope they see how everything looks as though they work together or if we were to remove one element it would leave a huge space; much like it would be in the real world. This project was a lot of work but I enjoyed laying everything out and coming up with ways to make each character cool to look at. I feel this project really shows my passion for caring for the environment and it also relates to my future career, an Environmental Scientist. This was a fun and creative way for me to show others what I'm passionate about.
I spent lots of time drawing and planning out this piece. It was difficult to fit and make sure the size of each character looked uniform. Another thing I struggled with was deciding one what colors to use. Overall, I'm still very proud of it and it turned out even better than what I pictured in my head.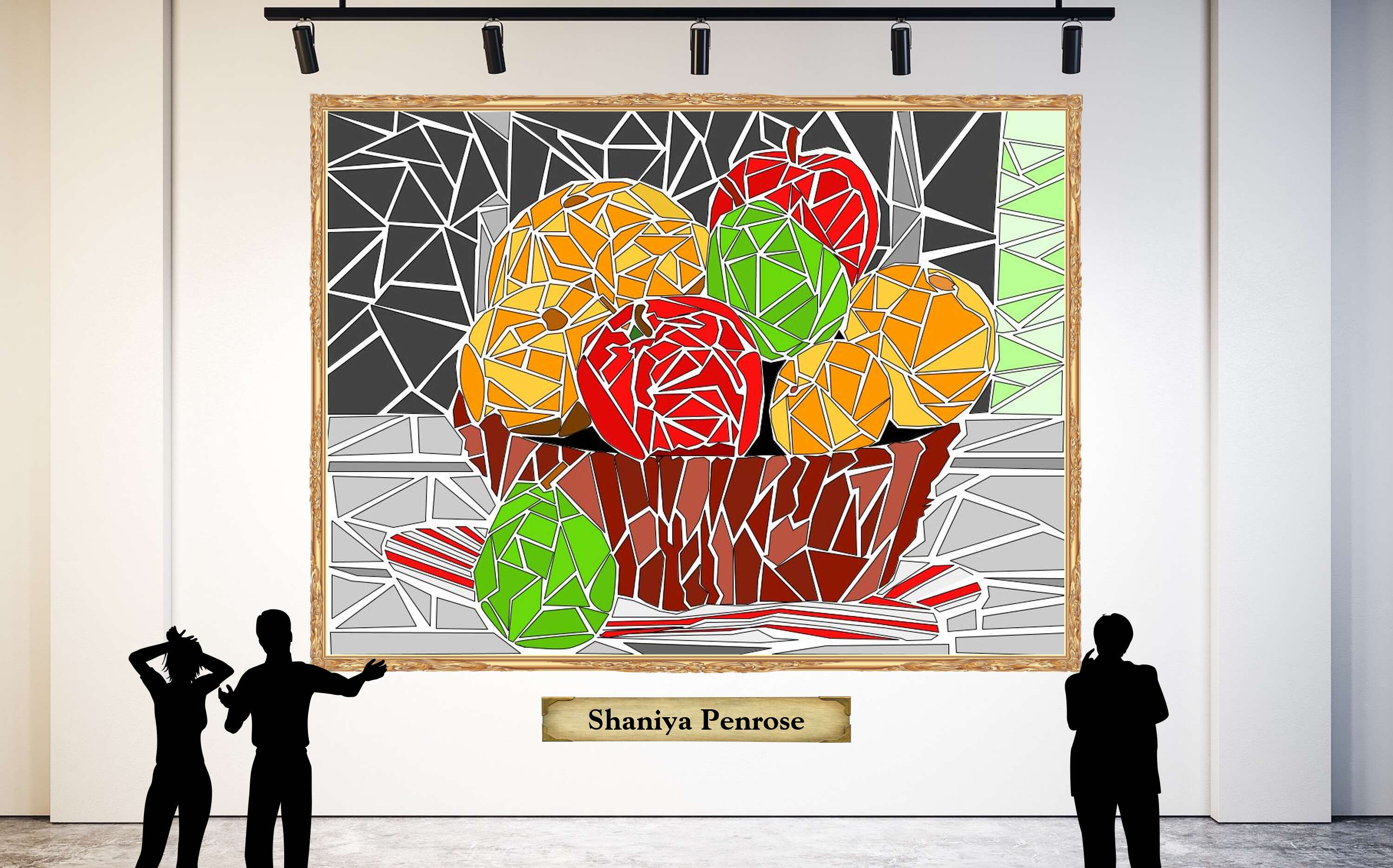 Shaniya Penrose
Have you ever heard of the saying "you do too much?" well, that's exactly what I did. This Google Mosaic I created is called "The importance of a food basket." I did a food basket because it's a blessing that a lot of people take for granted. I remember when I was a kid I would go with my mom to churches to get free food baskets and I was so happy after I got the chance to eat because of nice and caring individuals. Food baskets should be more available to us and honestly, we shouldn't even have to pay for food. We all deserve the correct nutrients needed to be alive, and for the people who have more than others, they should donate to those who are in need of food. I wanted to be sure that you could see every detail in the picture glancing right to left, allowing you to see my focal point, the food basket. I used patterns and repetition for my triangles. I also used my creativity that god blessed me with to create my own patterns and shapes. This project humbled me because it brought me back to a place where my family was broke and not eating breakfast, lunch, and dinner every other day was a regular thing. If I hadn't gone through all the problems I encountered, I wouldn't be the person I am today. In my opinion, I feel successful with this project because it brought back emotions and memories that I don't have to deal with today, and it made me more grateful of how I am to be able to eat breakfast, lunch, and dinner every day. If I ever have more of anything, I will always make sure to give back. You give what you get, you get what you give.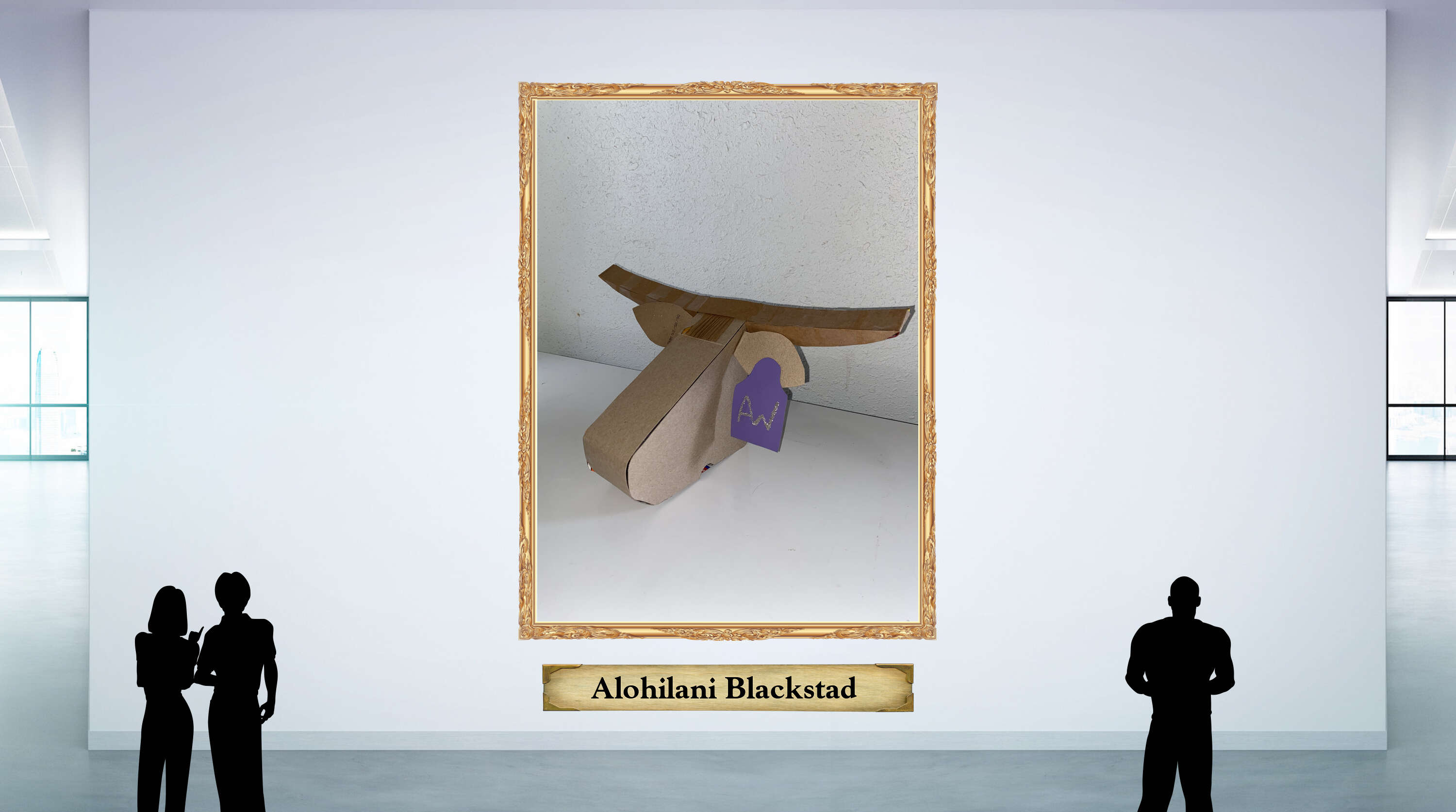 Alohilani Blackstad
I named this artwork "Lainey the Cow." I wanted to give the artwork this name because it was giving me feminine vibes. When I started doing this project I knew I wanted to do a cow. My life is all cows and horses so I wanted to add my personal life to this artwork. The materials I used in "Lainey the Cow" were tape, cardboard, scissors, paint, glitter, and a pencil. It was a long thought process on how to make a cow out of cardboard. At first, I thought it was going to be a challenge. I just made a 2-dimensional cow and turned it into a 3-dimensional cow. I then made sure it actually looked like a cow so I added an ear tag. The end product came out amazing.

.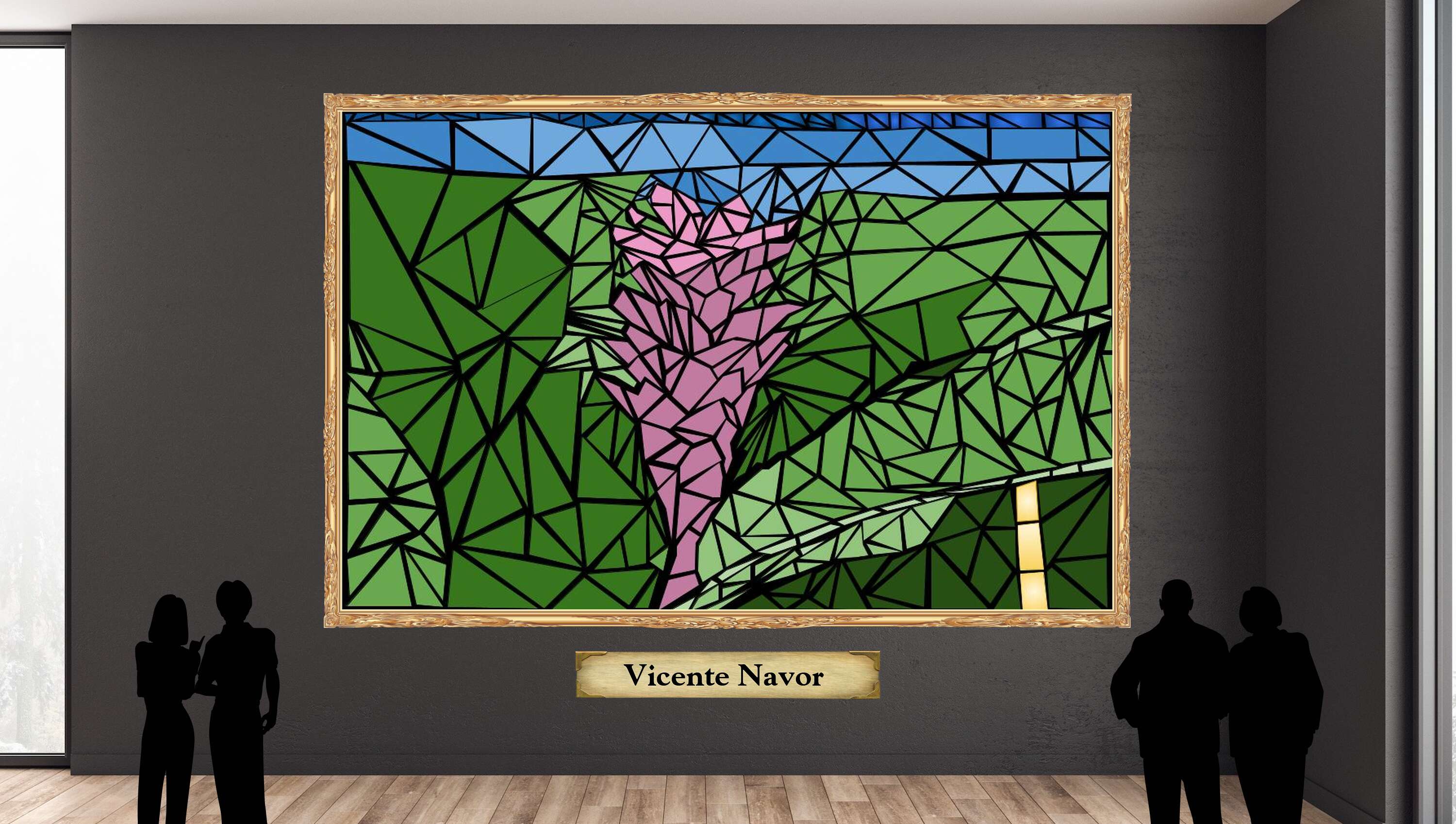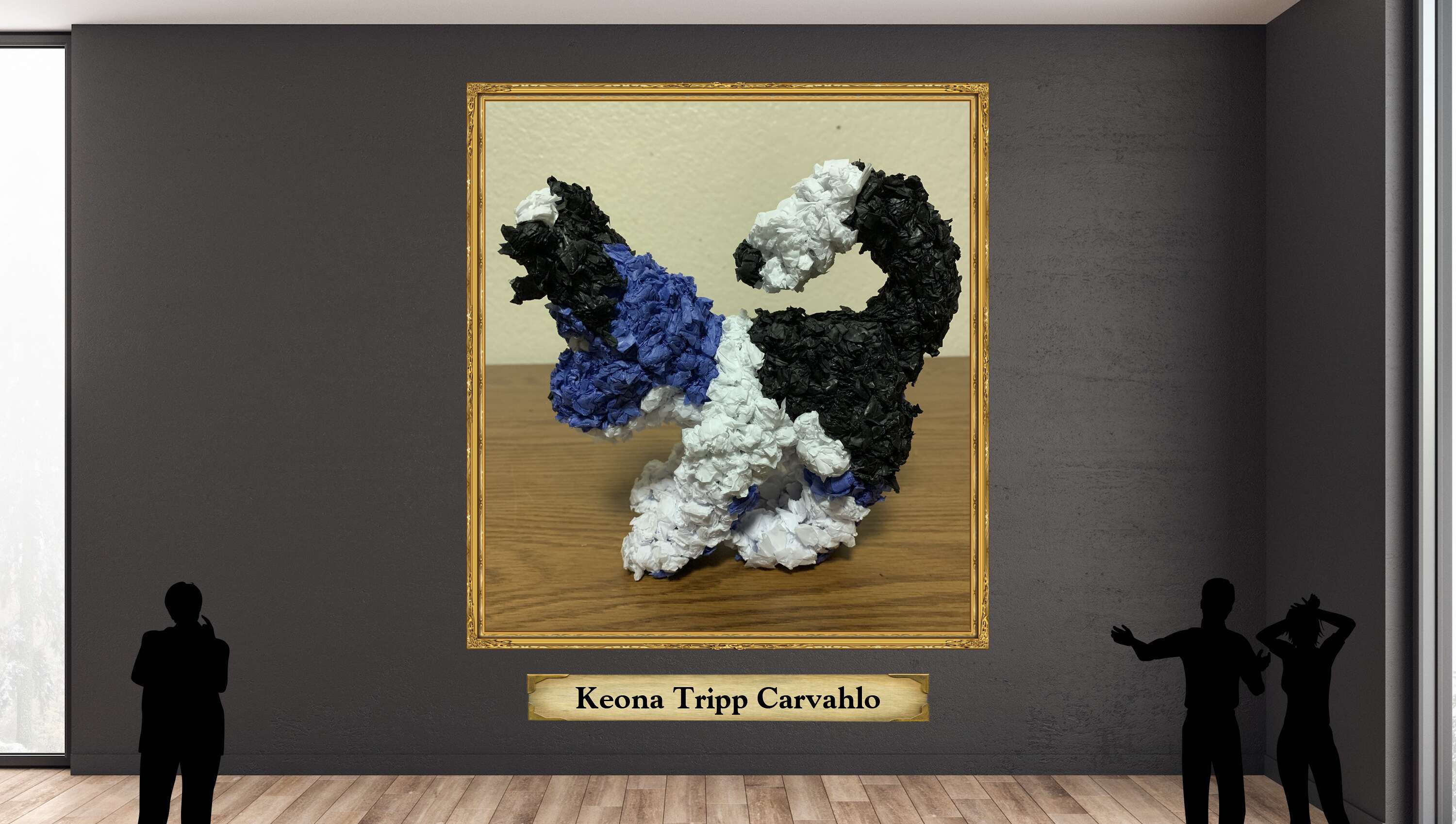 Keona Tripp Carvahlo
The name of this artwork is called Wild and Vicious. The reason why I choose this artwork is that it's one of my best works I've ever done. I love this piece of art because it reminds me of my loving dog. The materials that I used in my artwork are foil, hot glue, and tissue paper. the problem that came up while I was doing my artwork was that the sizes were different and I had to remake them.
The elements of artwork I used was line, texture, color, shape, and form. The meaning behind this artwork is that it shows how much I love and miss my dog. I think of him every time I'm not with him. My style is to brighten up the artwork. This unique artwork piece is very significant to me because it shows me that my dog will be with me in my heart even when he's not with me.

Brighten Shibata
Title: "Orange Salt"
This picture reminds me of the warmth the light gave off the ocean even though it was taken early in the morning on a sunrise hike to Pololu Valley. It was a very warm atmosphere and a calm surrounding.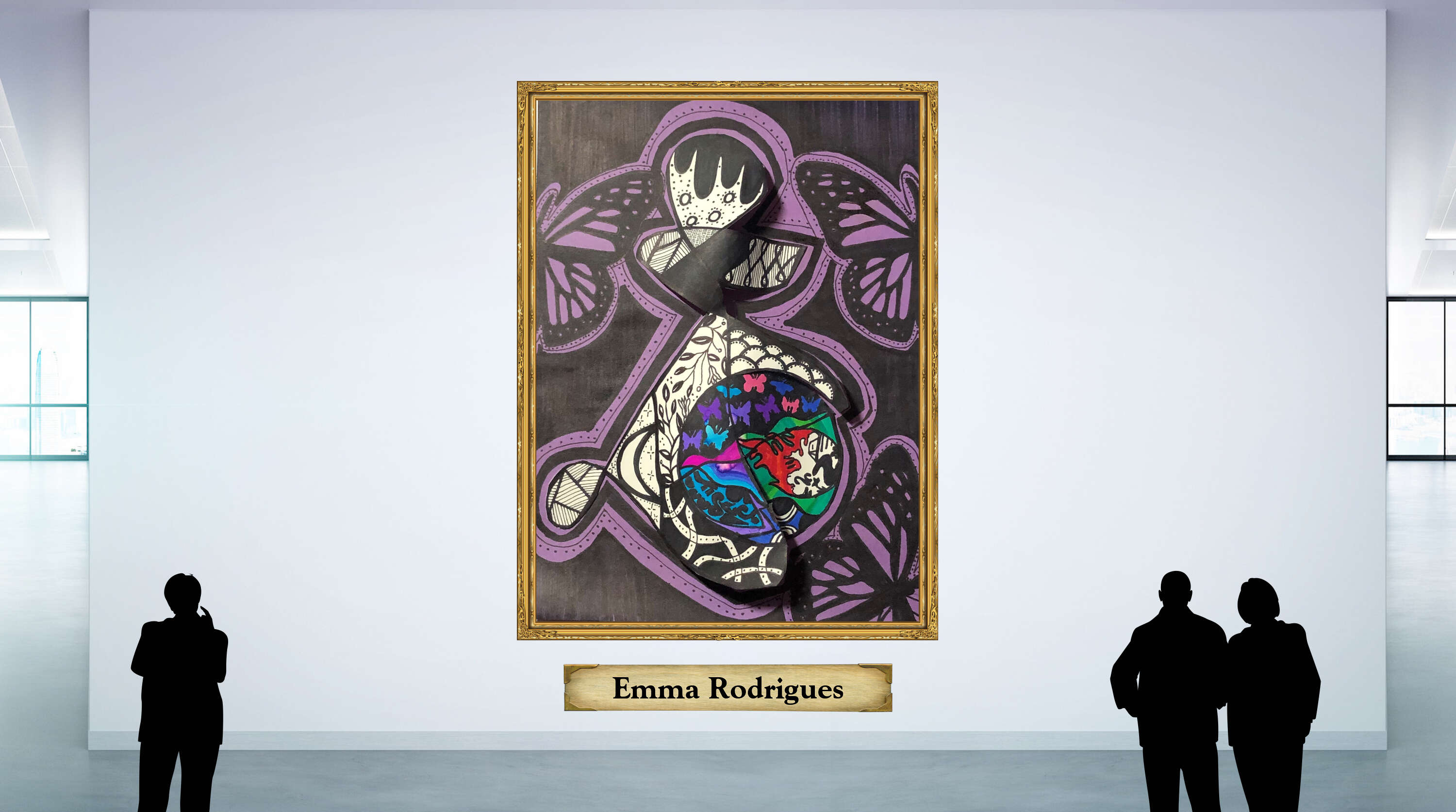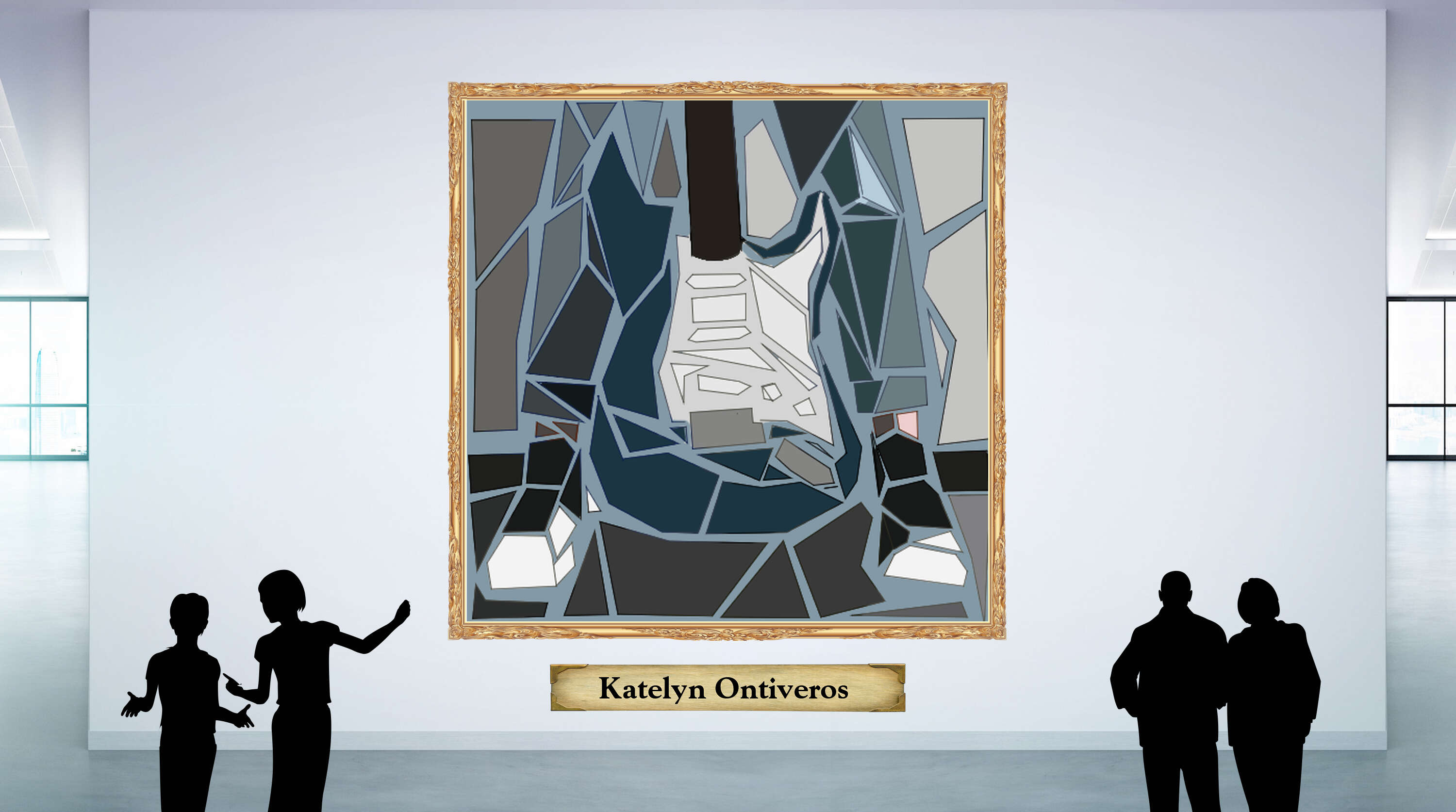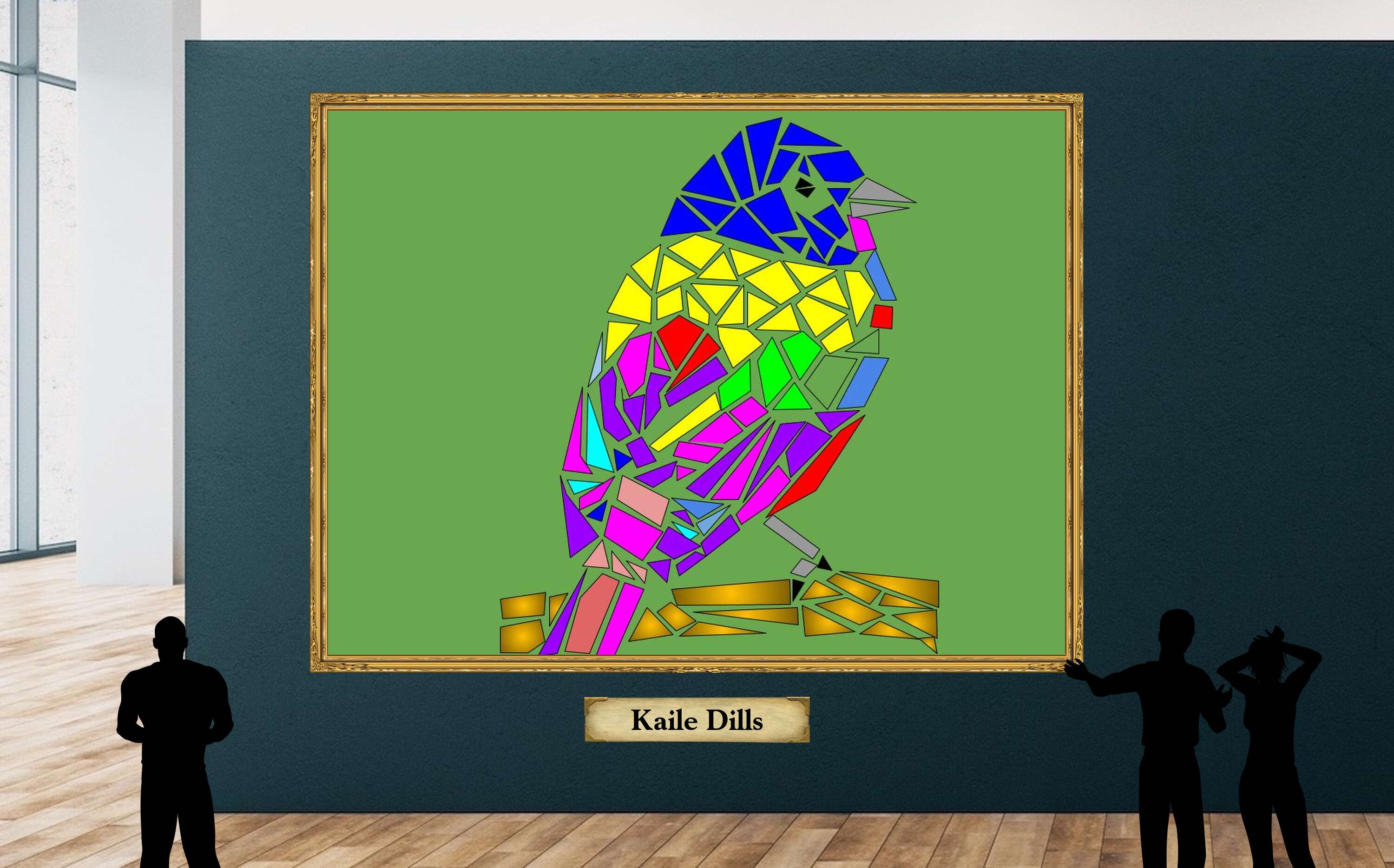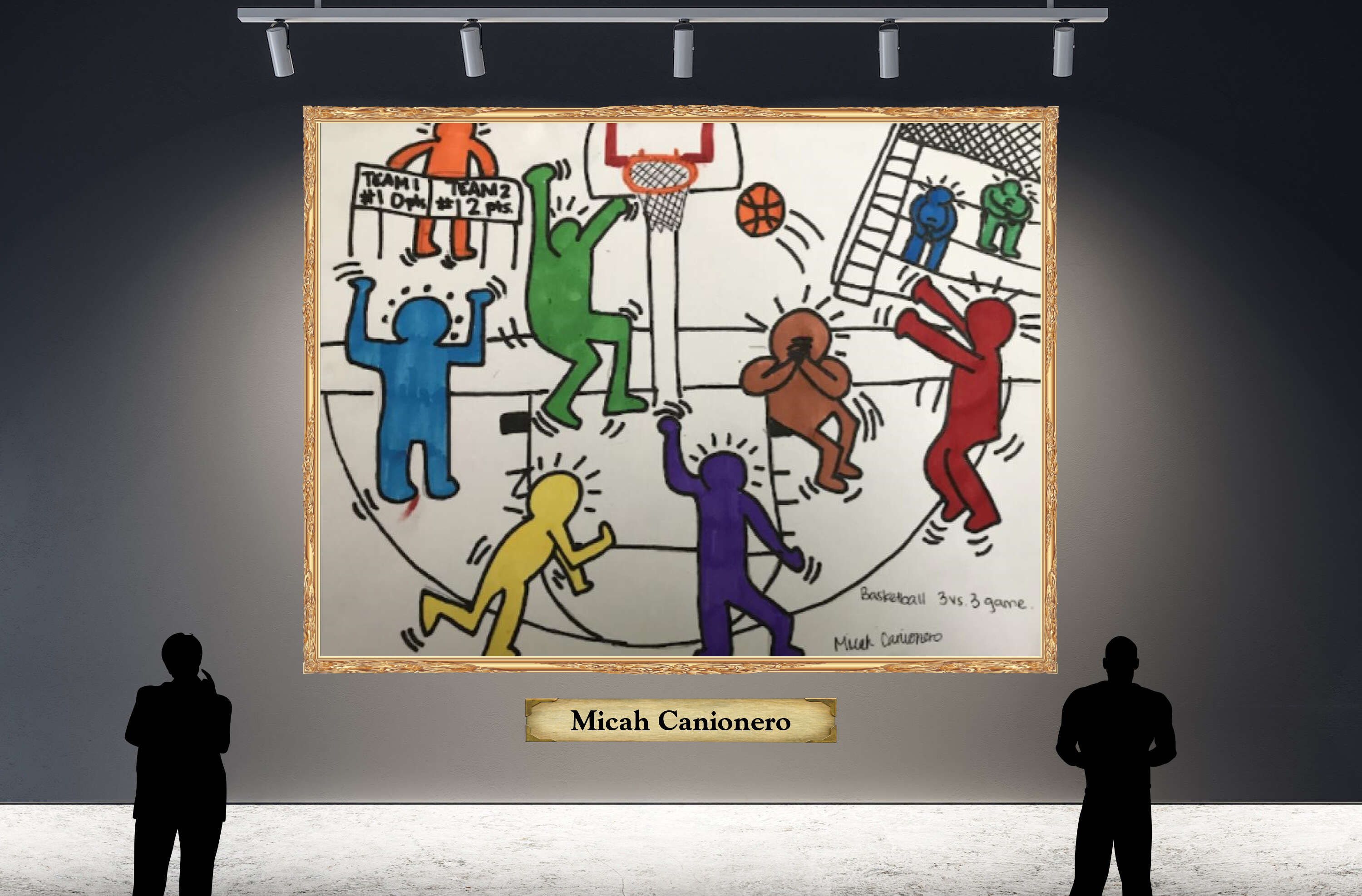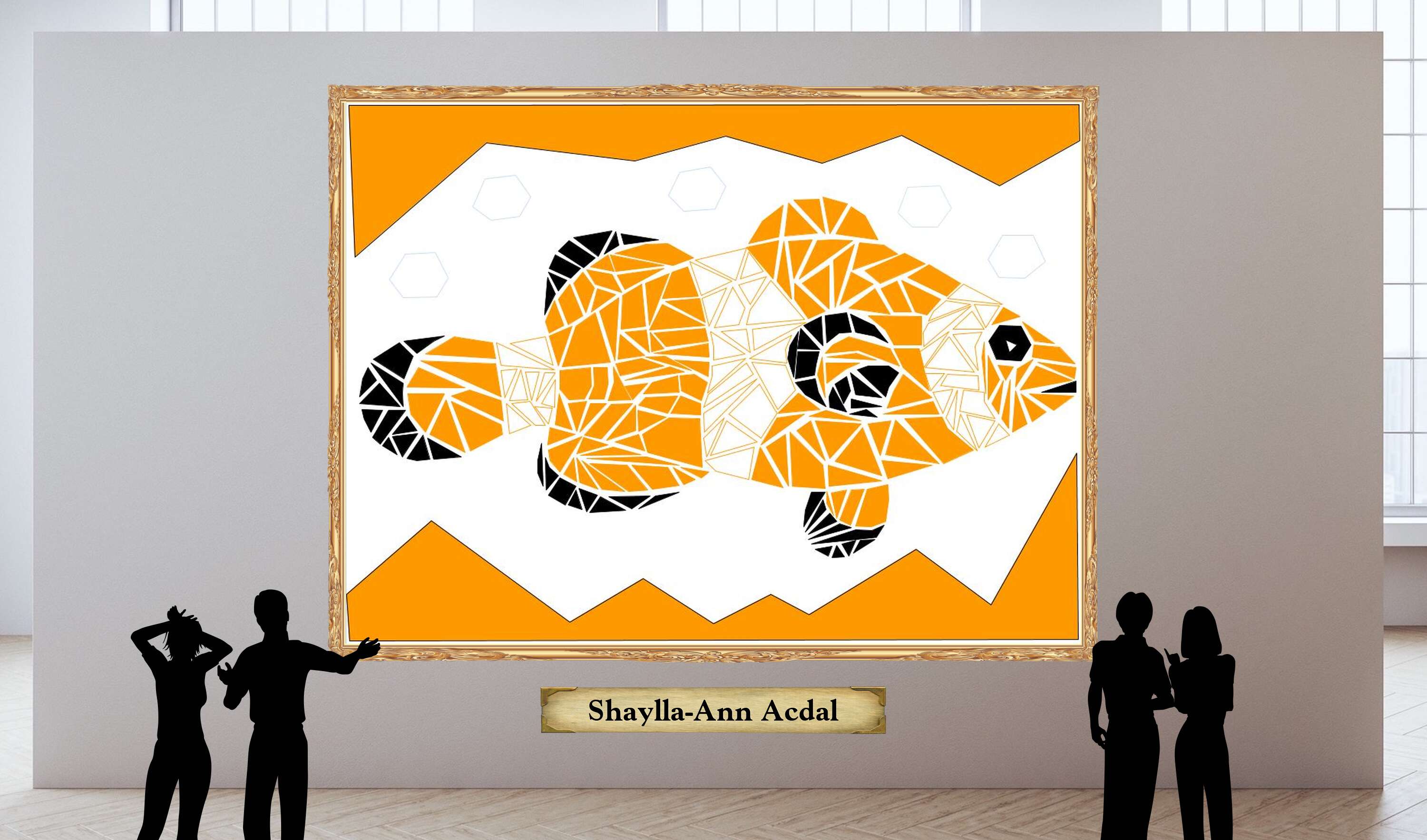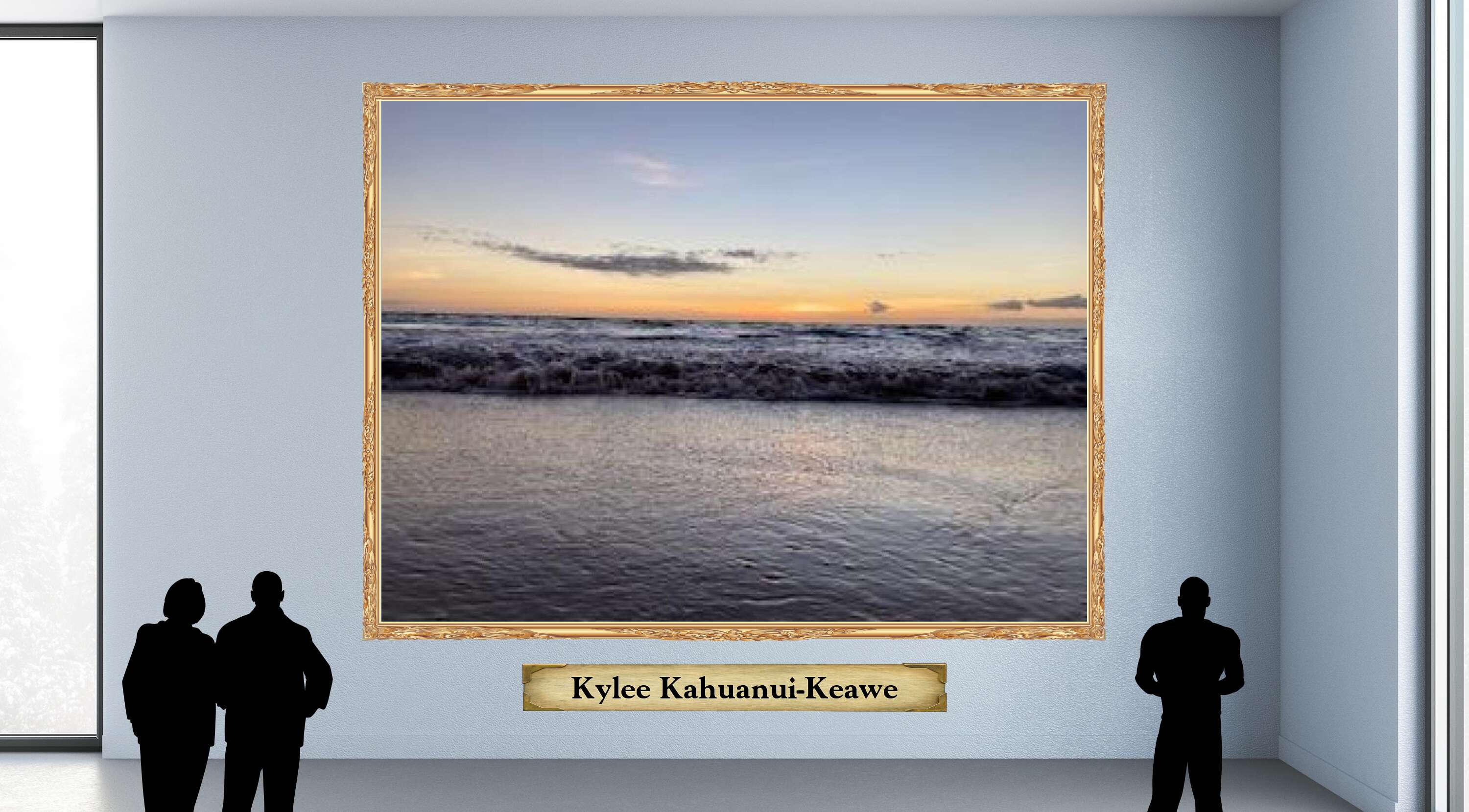 Kylee Kahuanui-Keawe
Title: "The Perfect Timing"
This is a picture of the ocean when the waves crash and taken at the perfect moment. The theme of this artwork is the angles/viewpoints. The material that was used was my phone. I had the hardest time capturing the picture at the right moment. I used the natural elements meaning that I let the ocean do all the work and I just made sure everything was lined up and pressed the button at the right moment. I developed this idea while I was at the beach, I knew I needed a picture of art so I decided to take one at one of my favorite places. My style is to just go with the flow and watch everything nature does. My timing both worked and didn't at times but I took a breath and concentrated on the angle and timing of each wave crashing. Yes, I think that I did succeed in waiting for perfect timing and watching the waves crash along the shore, and capturing it in a picture.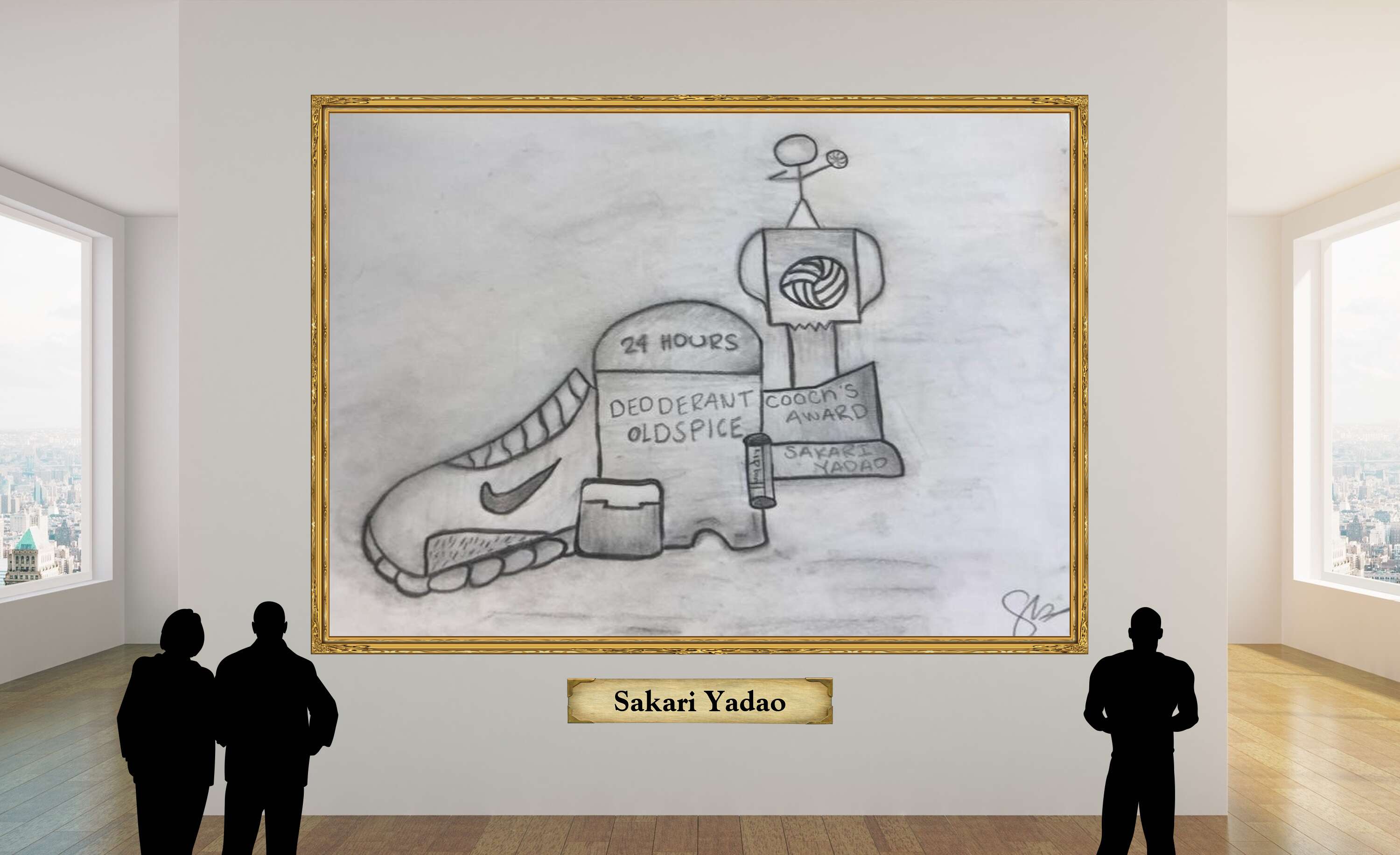 Sakari Yadao
Title: Athletic Still Life
I call this art work Athletic Still Life because 95% of the still-life was made with things related to sports or athletics. I used an art pencil and a shadow tool to make the light and dark shadows. I made sure to add details to make it seem more real. The problems I've encountered while doing this project were getting certain things placed and lined up to perfection to make everything seem more detailed and seen. To solve this and get over the obstacles i've tried to do what I can and put out the most for a good look.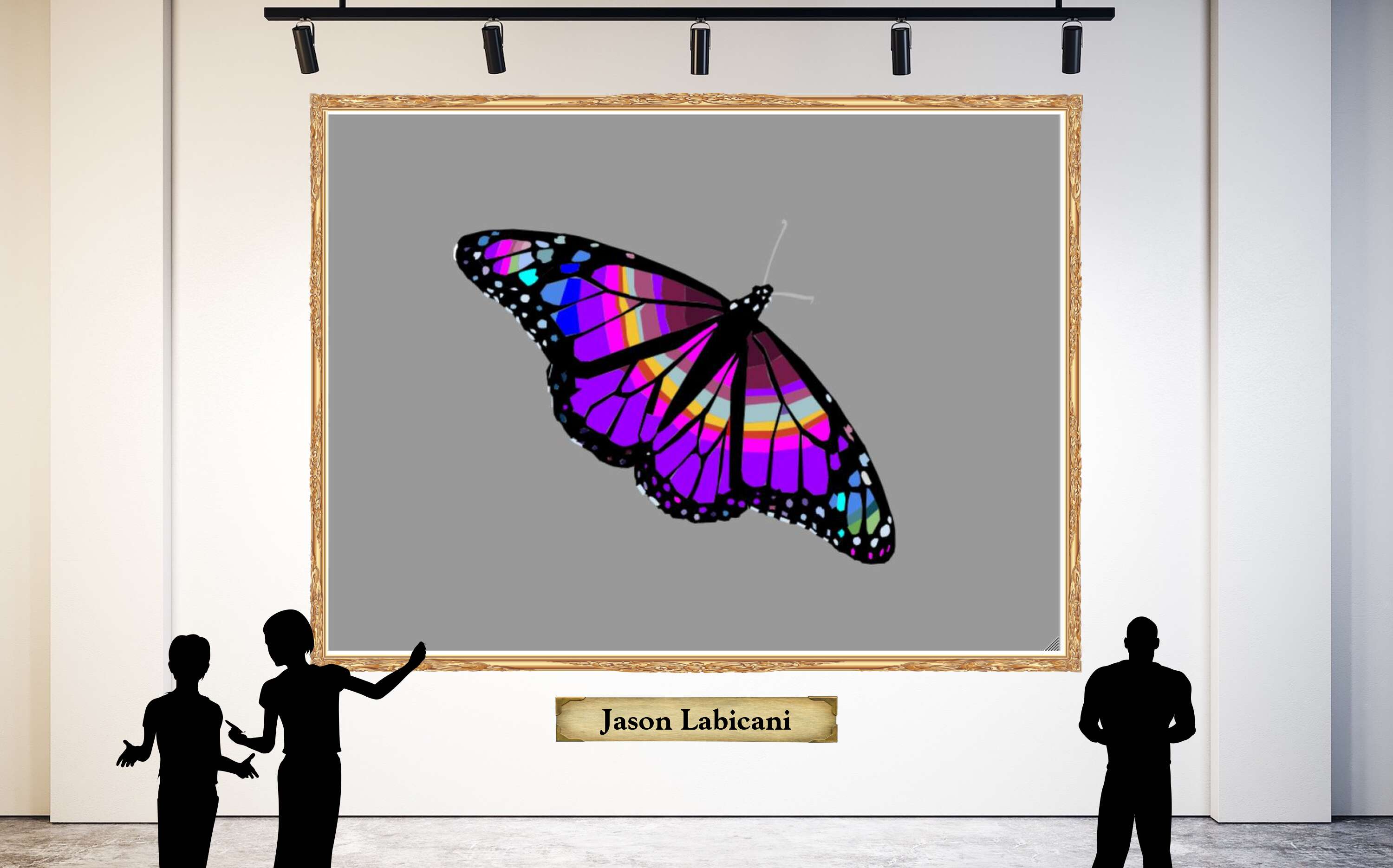 Jason Labicani
Title: "Mosaic"
The problem I encountered during my art was trying not to overlap the shapes I made. The outcome of the wings was the exact thing I imagined. It turned out amazing.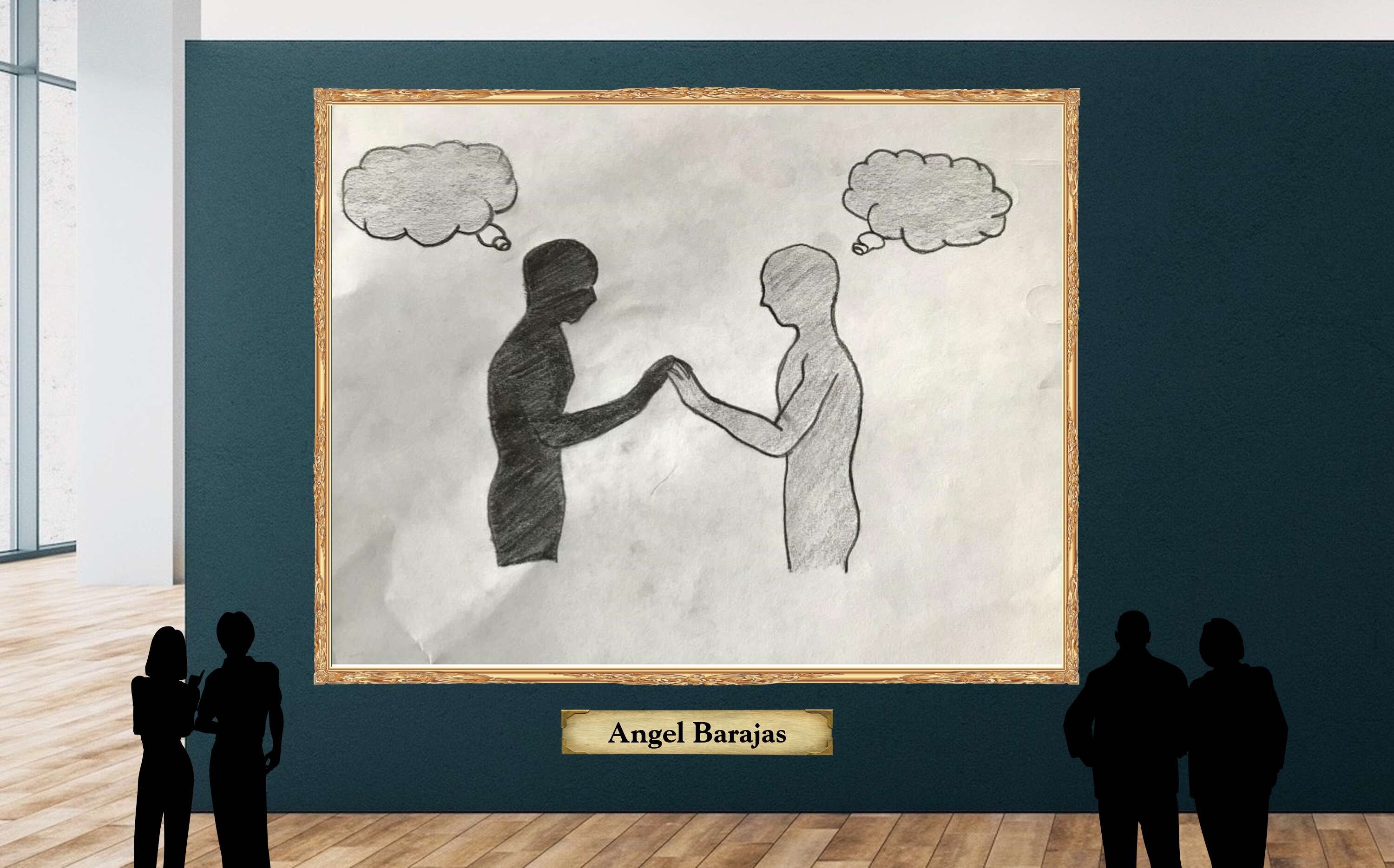 Angel Barajas
Title: "The Shades"
The name Angel came up with for this piece is "The Shades". His work on this was based on the idea that we can feel and communicate with each other without our different shades of life. This was one of Angel's simple drawings that consisted of a pencil and paper. Angel stated that he didn't come across any problems while working on this drawing. Shade, space, and texture were used to make this drawing look more interesting. Angel also put his little twist on this drawing on how he likes to draw people and how he likes to shade. Angel feels that he can get his message out to the audience by this drawing.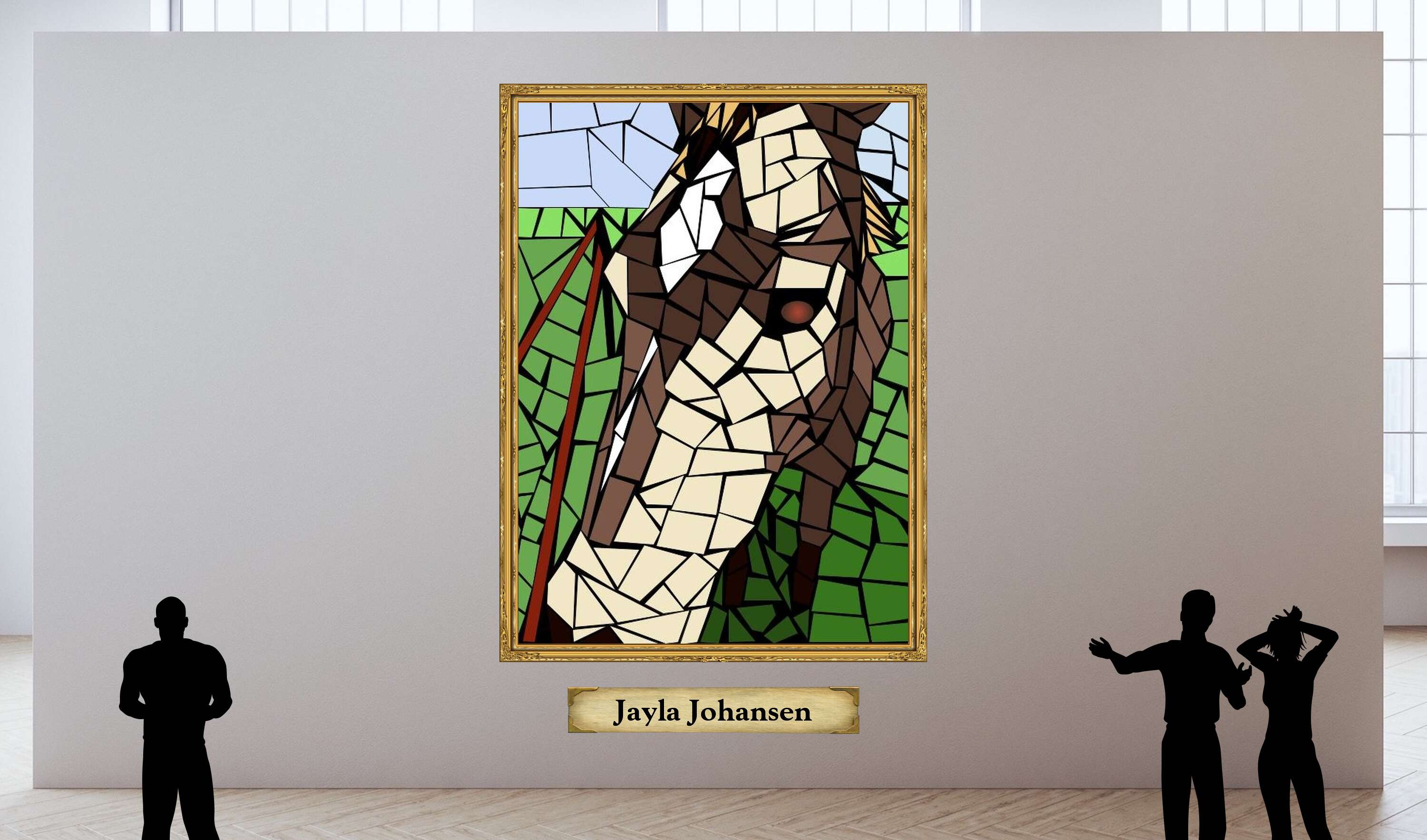 Jayla Johansen
Title: "Friday"
Friday is the name of this horse. The subject of this art project was to create a mosaic of a photograph of your choice. This project was something super different because the only thing used for this art piece was a computer. Using only a computer to create art wasn't something I have ever done before but, I really enjoyed doing this project.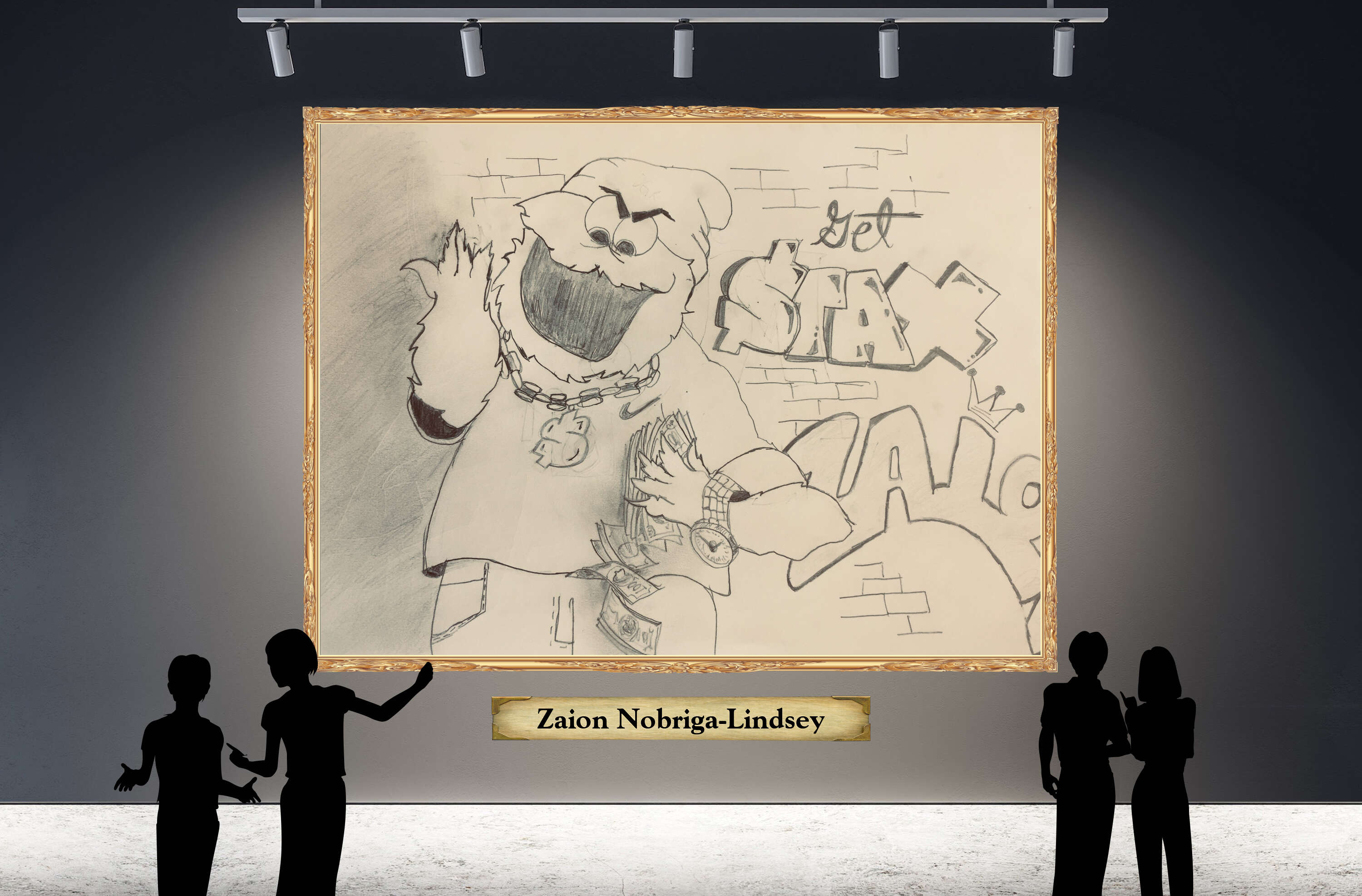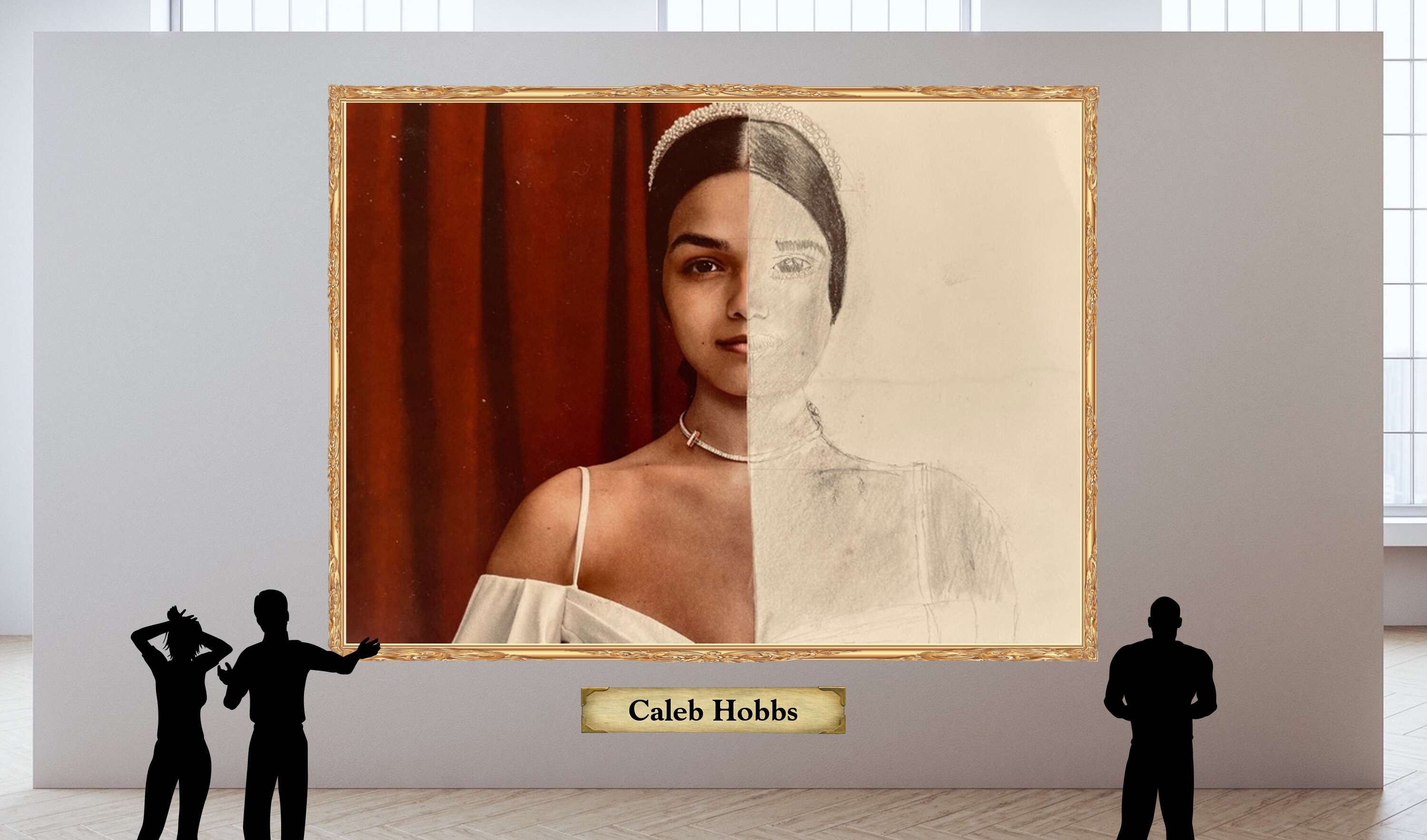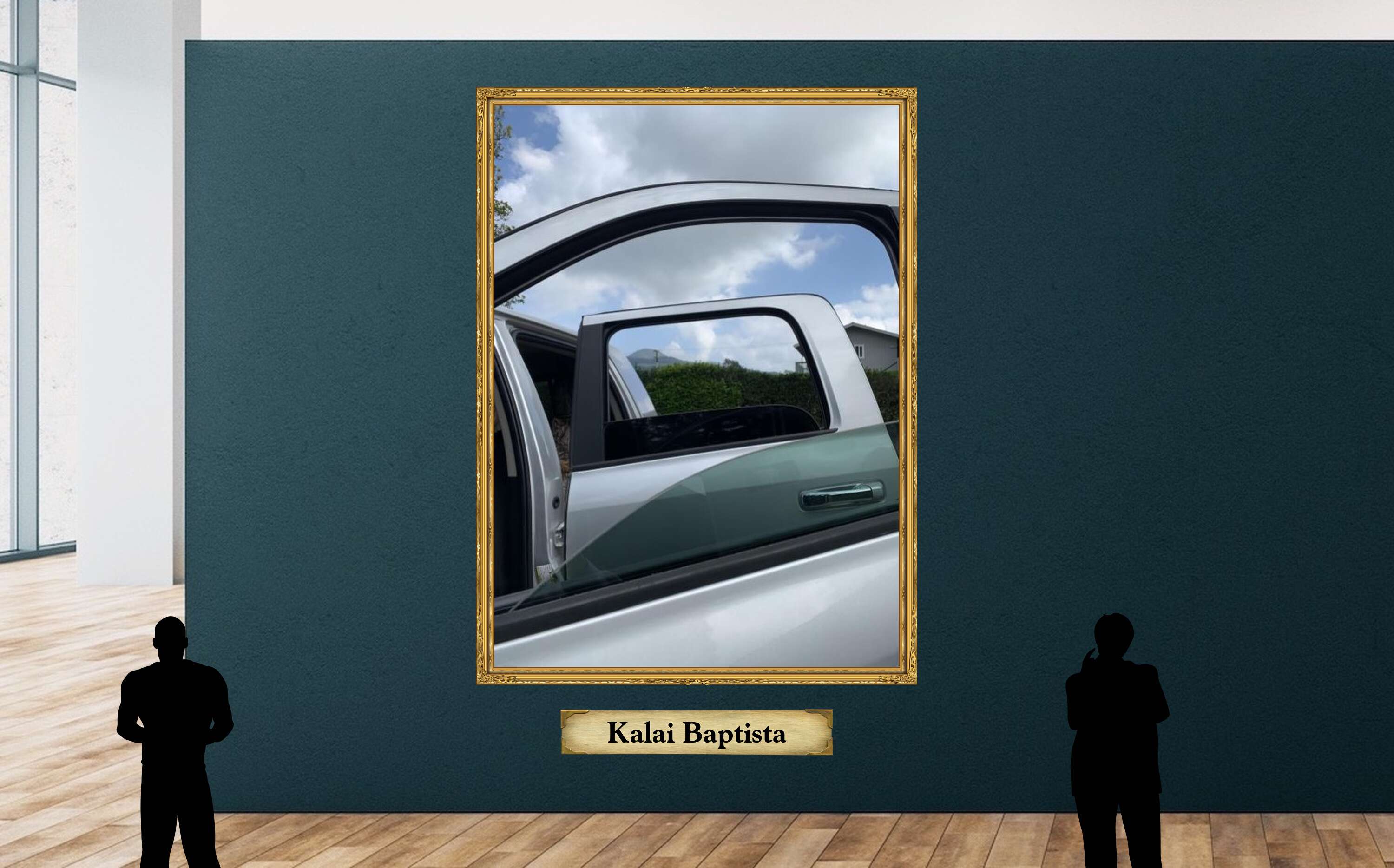 Kalai Baptista
Title: "Truck Window Frames"
For this image I used the frame within a frame design and composition category.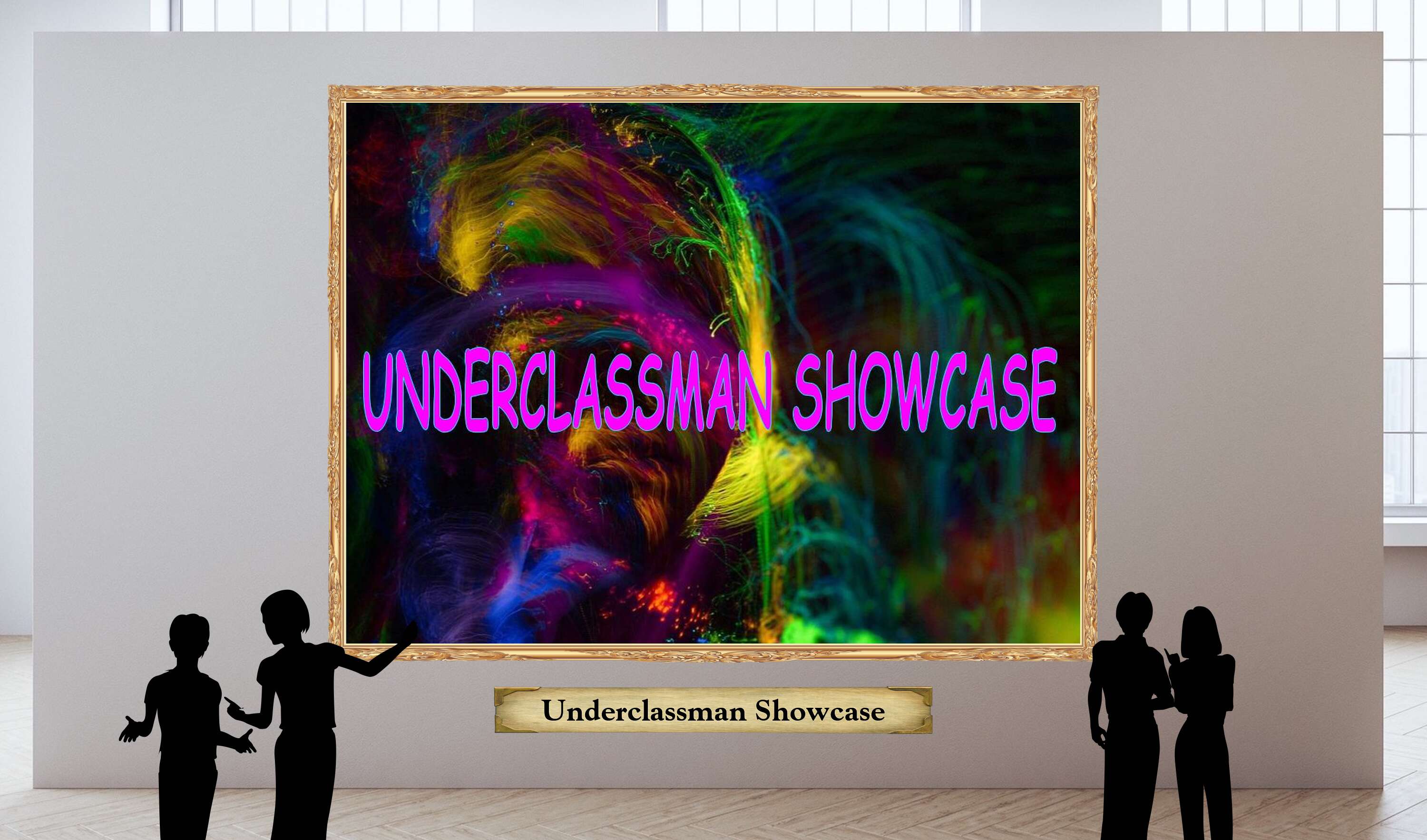 Underclassman Showcase
The 2020-2021 Underclassman Showcase shows artwork from 9th, 10th, and 11th grade, General Art 1, General Art 2 and Self-Directed Art Study students.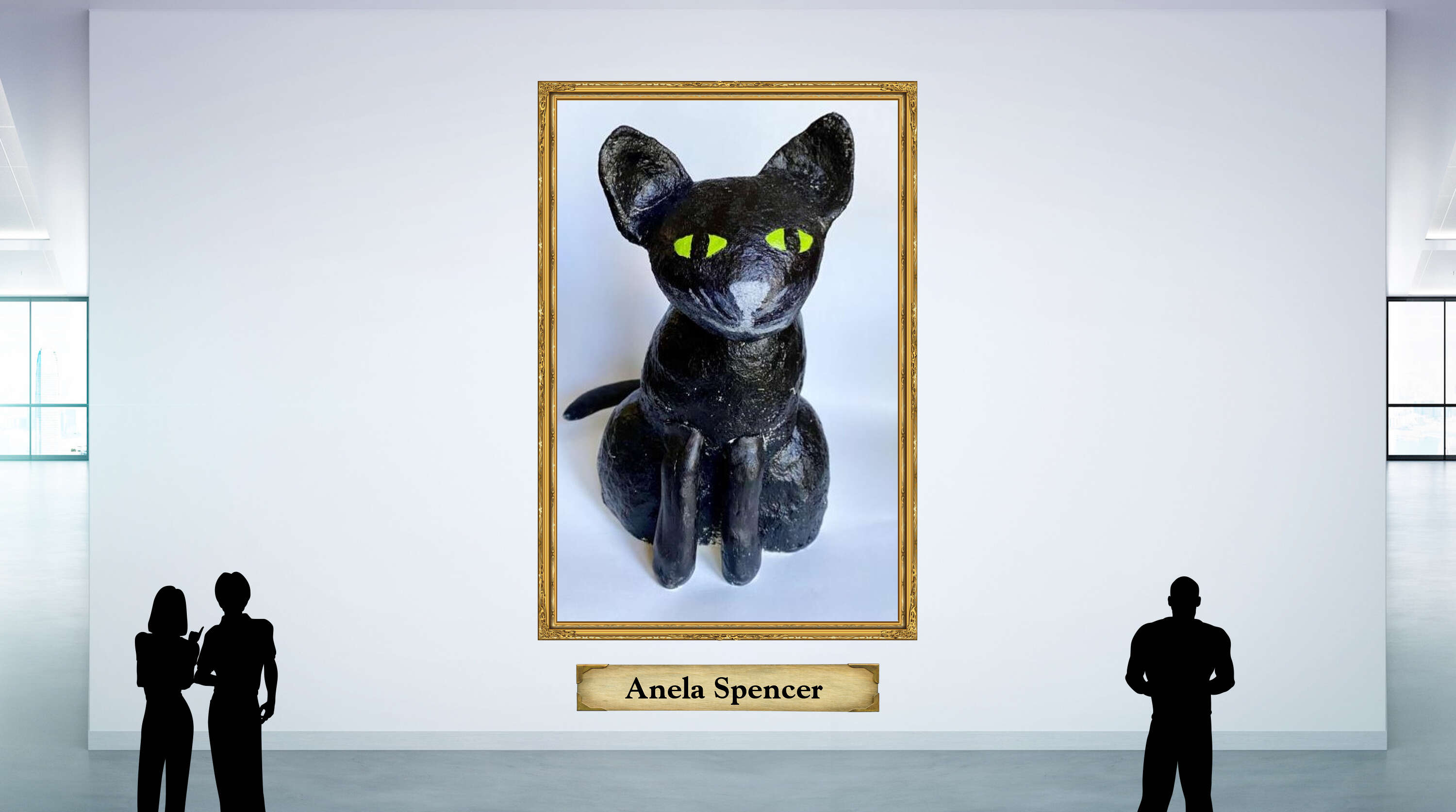 Anela Spencer
Title: "Leo"
My artwork is a black cat with emerald green eyes, my little sister decided that this cat is a boy and his name is Leo. My sculpture has a tinfoil structure, the tinfoil was a good material to work with because it holds the desired shape very well along with being flexible to form different and unique architecture. Once I completed the skeleton I researched to help me find a material to mold around the tinfoil that would give me a smooth finish and found paper mache clay. This was a good fit to help me achieve my envisioned goal and I had all of the materials needed for the recipe. The paper mache clay was a good choice for me because it didn't dry quickly which let me fix mistakes along the way and get the desired shapes that I was looking for. But it was very difficult to mold this type of clay around the front arms and the tail so I had to find one last material to complete the sculpture. The end material that I chose was air-dry clay, again I had all of the ingredients required and it worked out perfectly. After all of my materials were dry and perfectly shaped to my liking I began painting with acrylics. I chose black because I have always been very fond of black cats despite the beliefs of them being "unlucky". I thought black would work well to help the green eyes really pop and stand out. My main goal for this project was to create an art piece that I will look at and be proud of, which I am. Overall this project took me just over 2 weeks and I put a lot of time and effort into it from shaping, sculpting, and researching. I think that I gave my all to this project, in my opinion, it is a very beautiful sculpture considering it is my first. I really enjoyed this piece because it allowed me to be creative and expand my artwork knowledge and abilities. I realize that I am very fortunate to have materials accessible at home to create art like this and hope to do more sculptures in the future.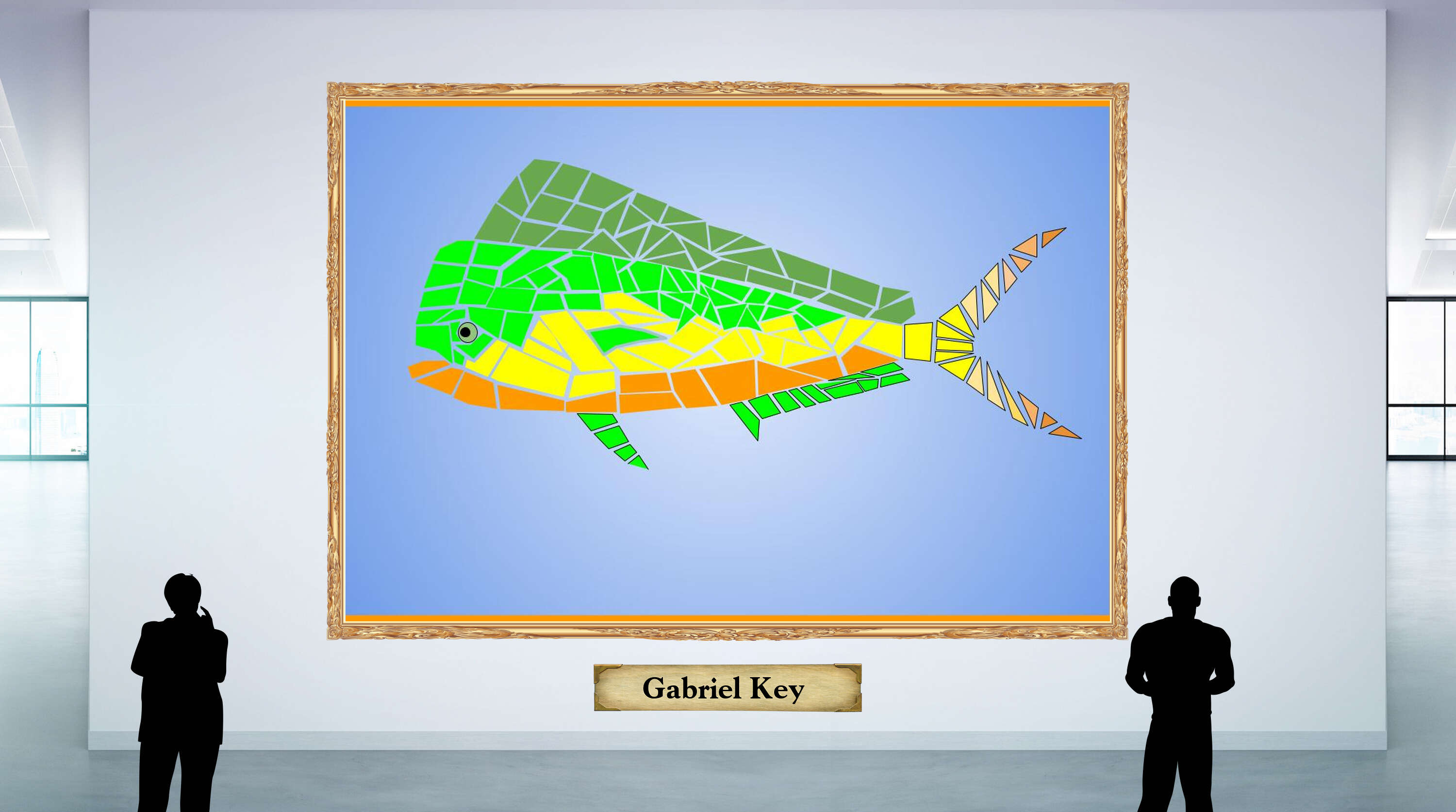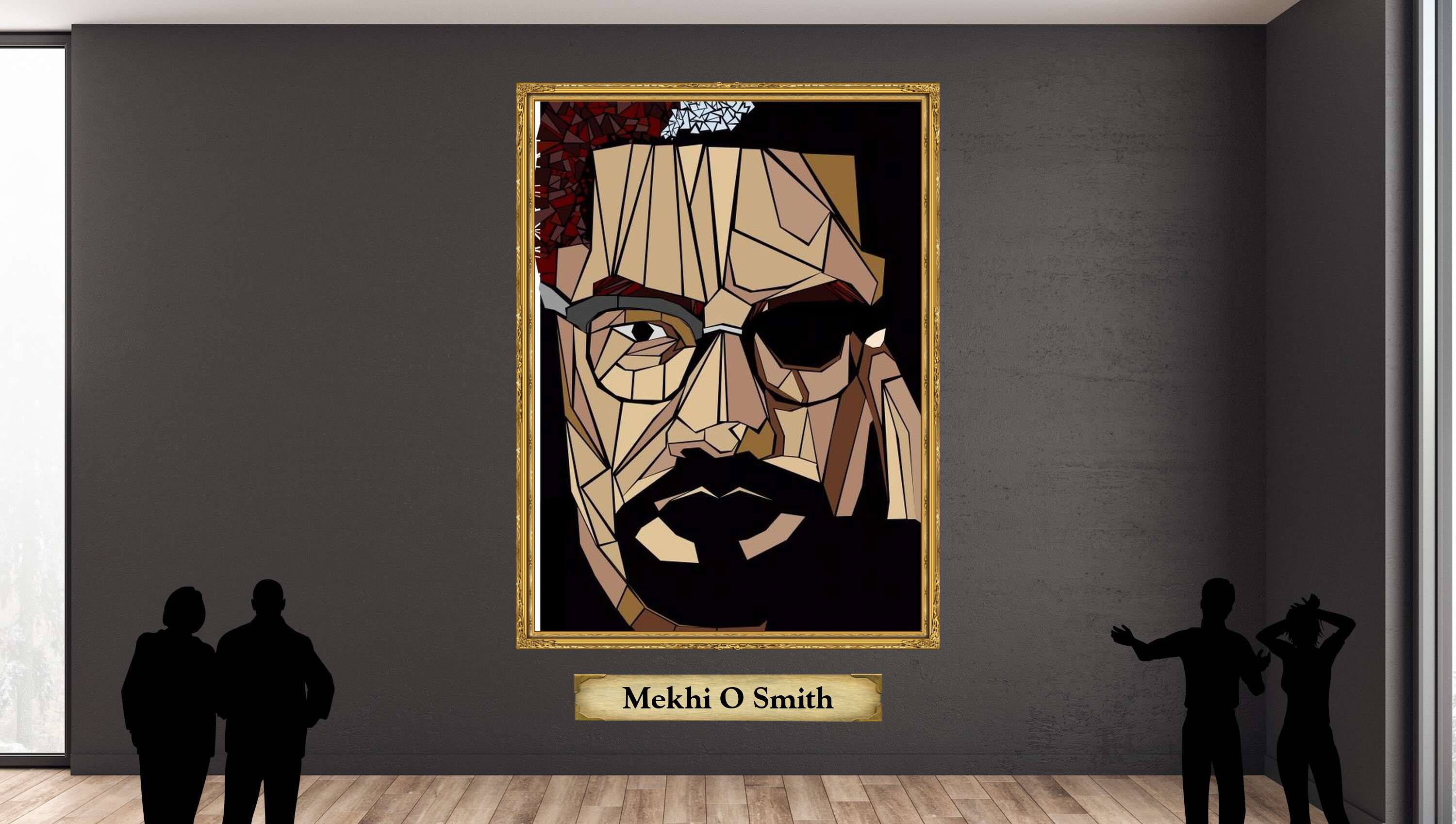 Mekhi O Smith
The title of this piece is called Malcolm X and I used google draw to create this piece. The subject in the drawing is pretty self explanatory but this mosaic is of Malcolm X and it was sort of tough creating a complex artwork on google draw because i needed to change the color everytime I created a shape but ended up being to hard to fully complete in the time I was given. The idea of recreating Malcolm X's famous pose was to capture his essens in this art piece. I wanted this piece to feel like he was there. I feel alright with this piece but If I were to fix something, I would have simplified his hair, cause the process was to long.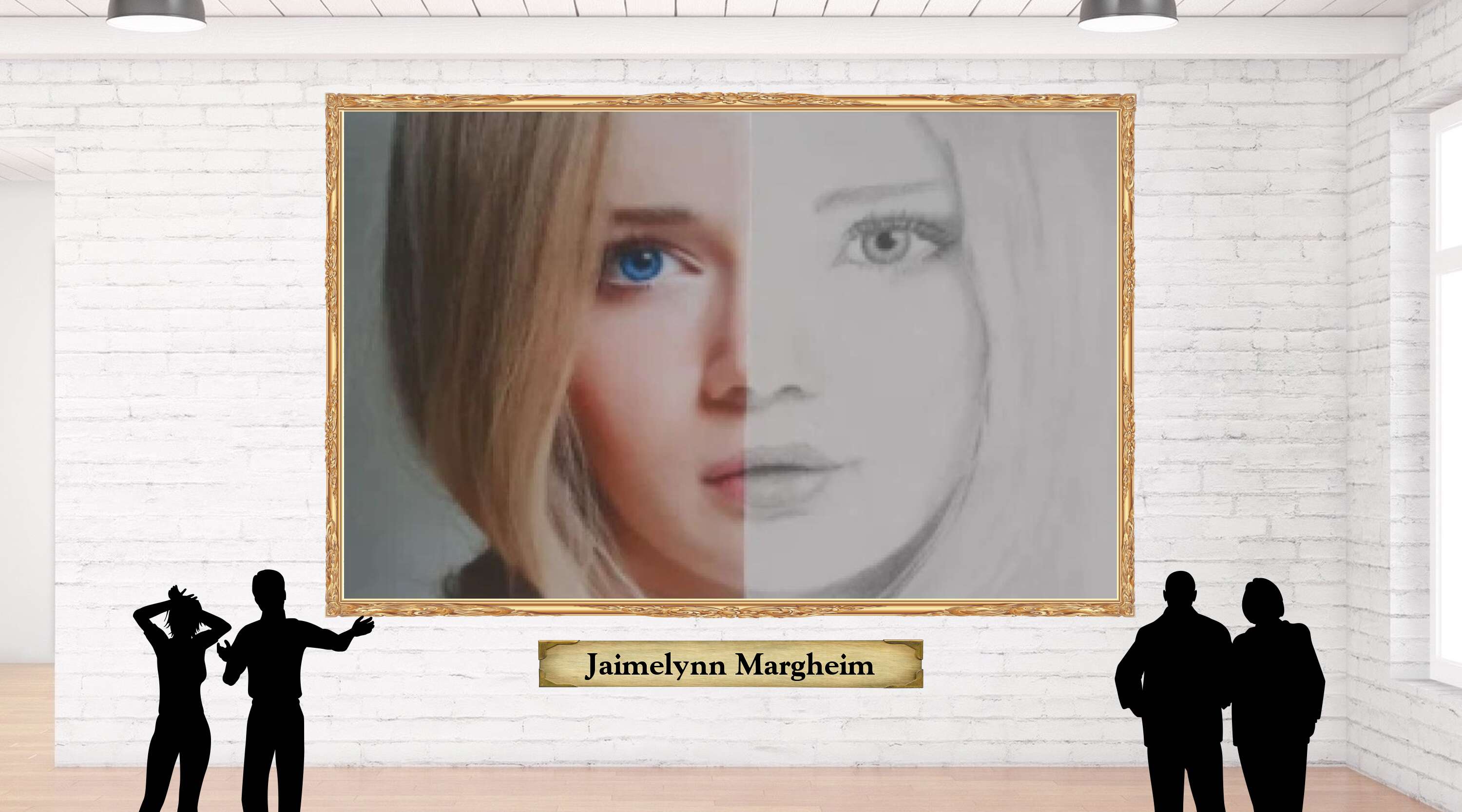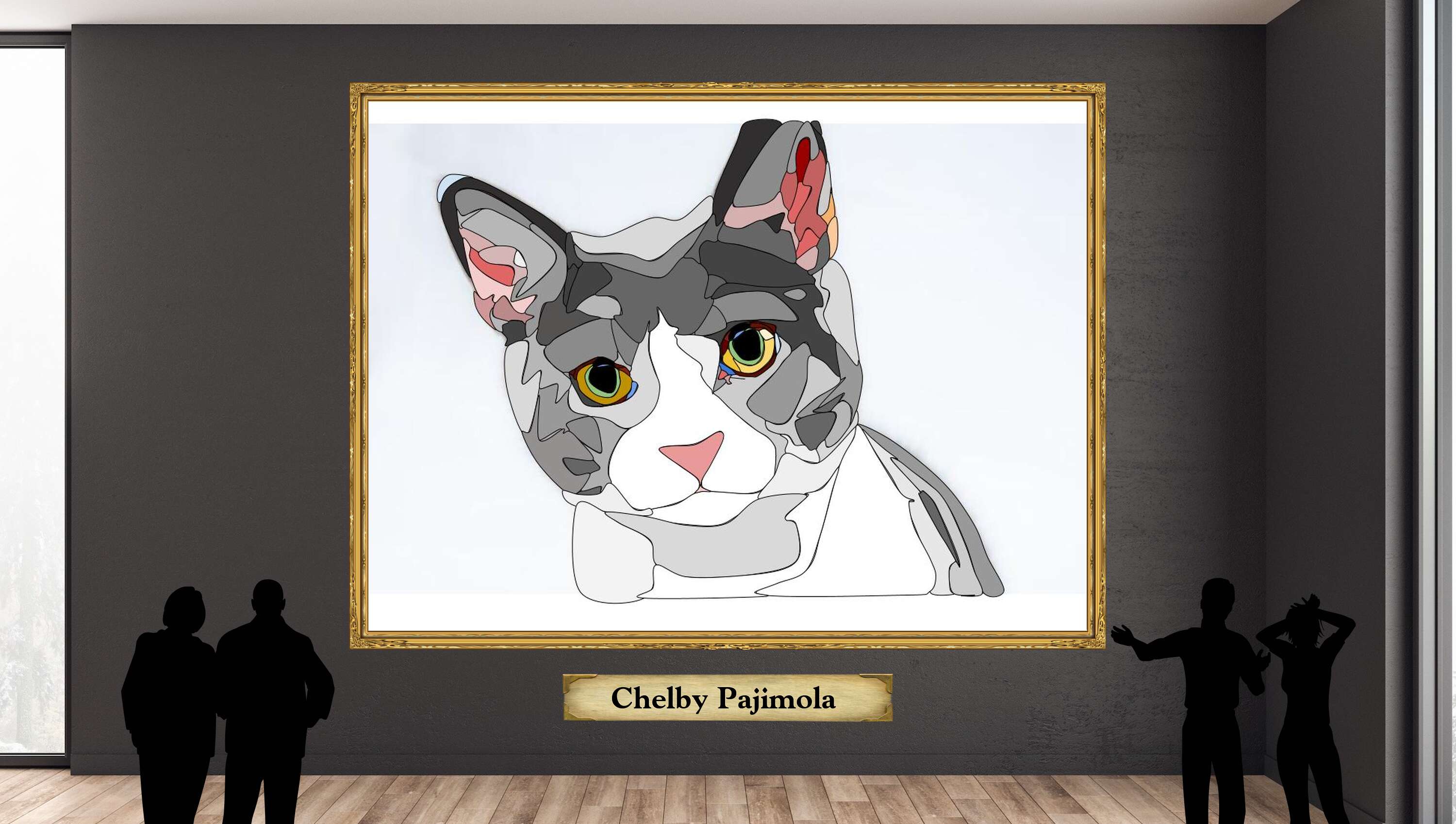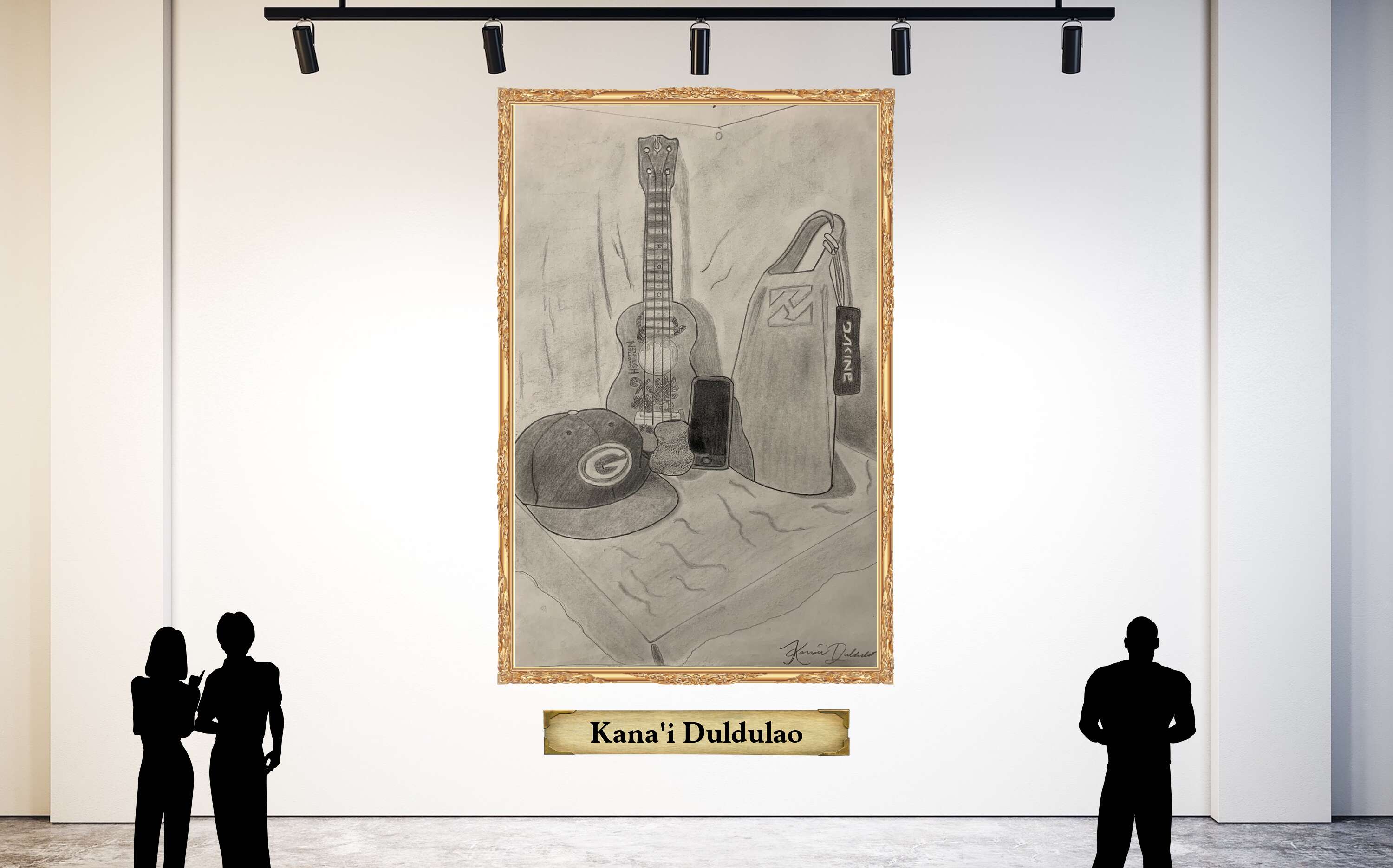 Kana'i Duldulao
Title: "5"
We were asked to pick five things that represent us. My favorite number is five and that's why I decided to name this piece "5". With the five things, we would set up a still life and draw it. The materials that were used for this piece were our five objects, the big paper, and pencils. This was probably one of the harder projects we did. This was because of all of the shading, the values, and detail. The elements of art that I used in this piece were almost all of them except the color. The main ones being value, texture, form, and shape. The value was important because it showed how close and how far the objects were. The texture too to show how to objects really looked. Form because the objects that we drew had to be 3D. Lastly, shape because my objects had very weird shapes and I had to try and draw them. Most of my ideas developed came from the sessions that I did. When I was working on something I thought of another thing that would help my drawing be better. I found that trying different shading techniques made my drawing pop on the paper more. This drawing is significant to me because it is a little showing of who I am. Overall, I feel like I succeeded in what I attempted to do. This was my favorite piece that I did this semester because I think it came out real good.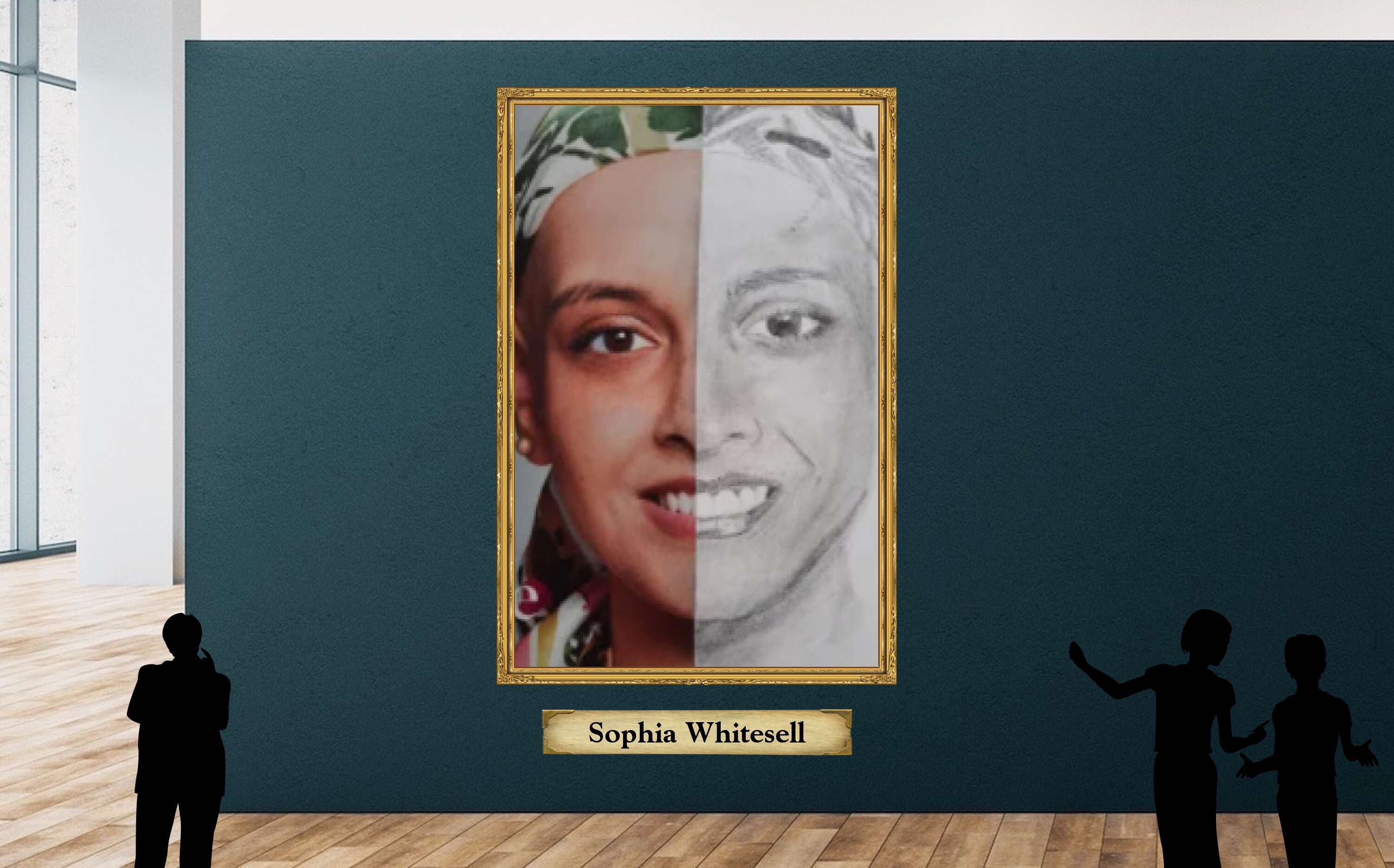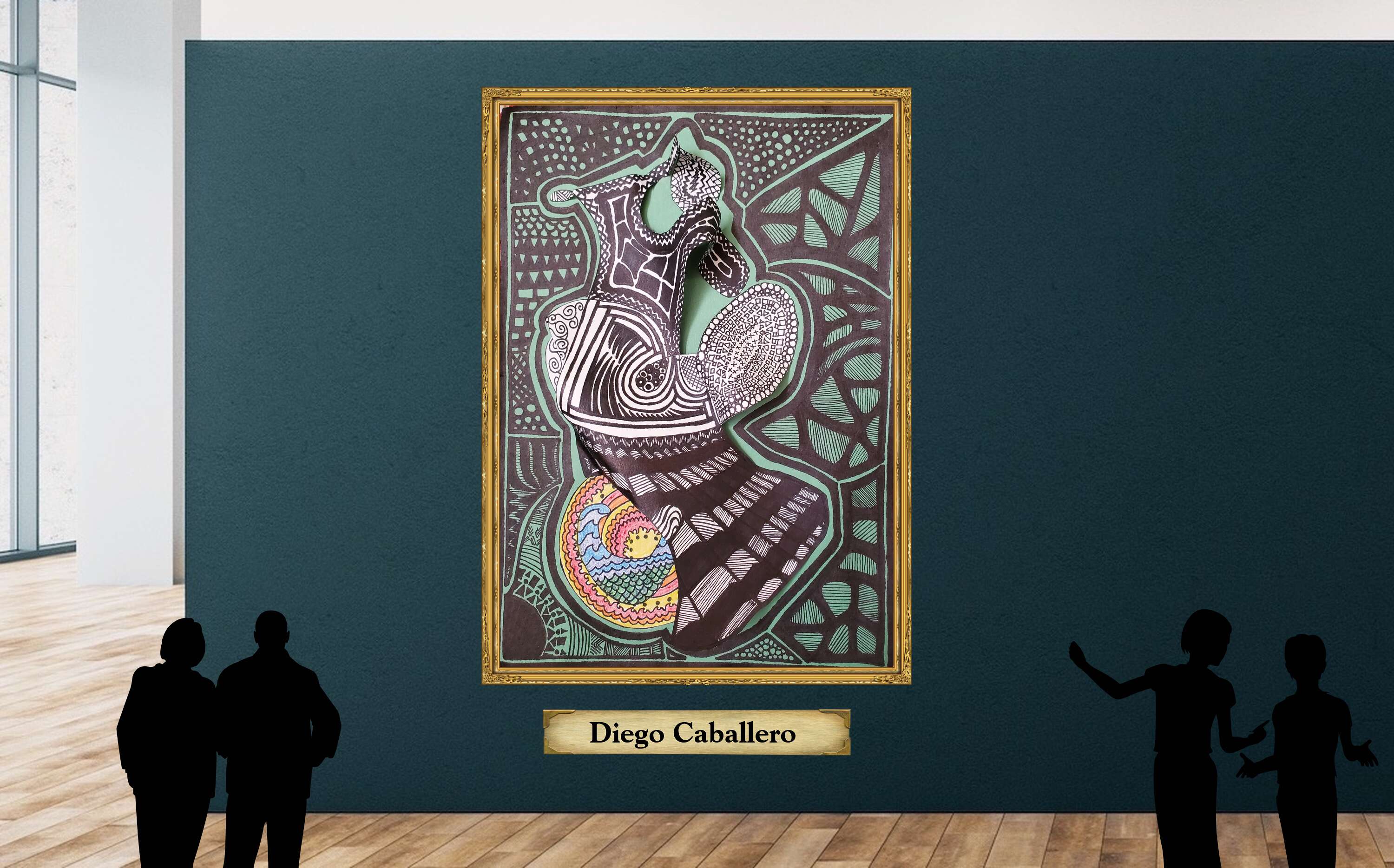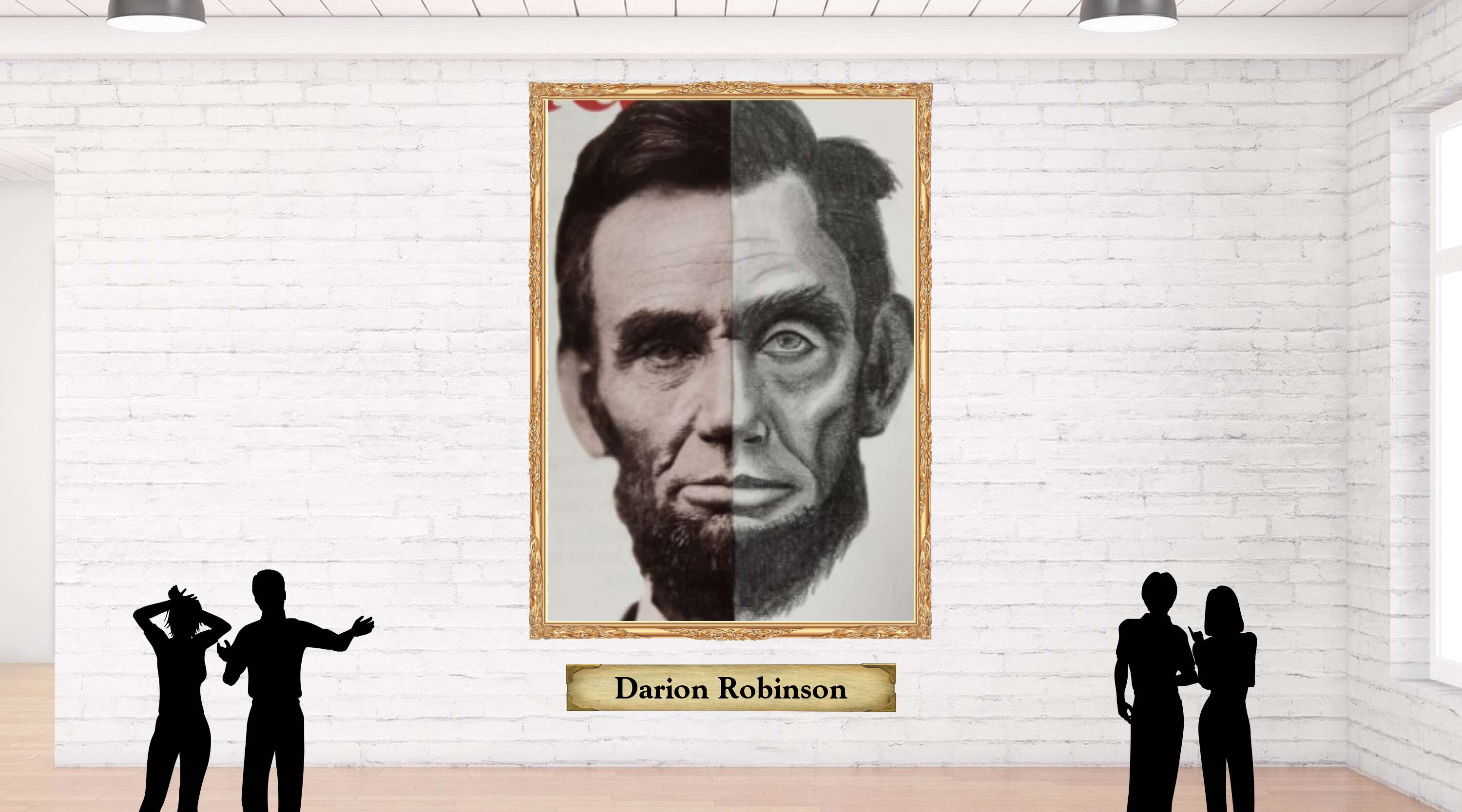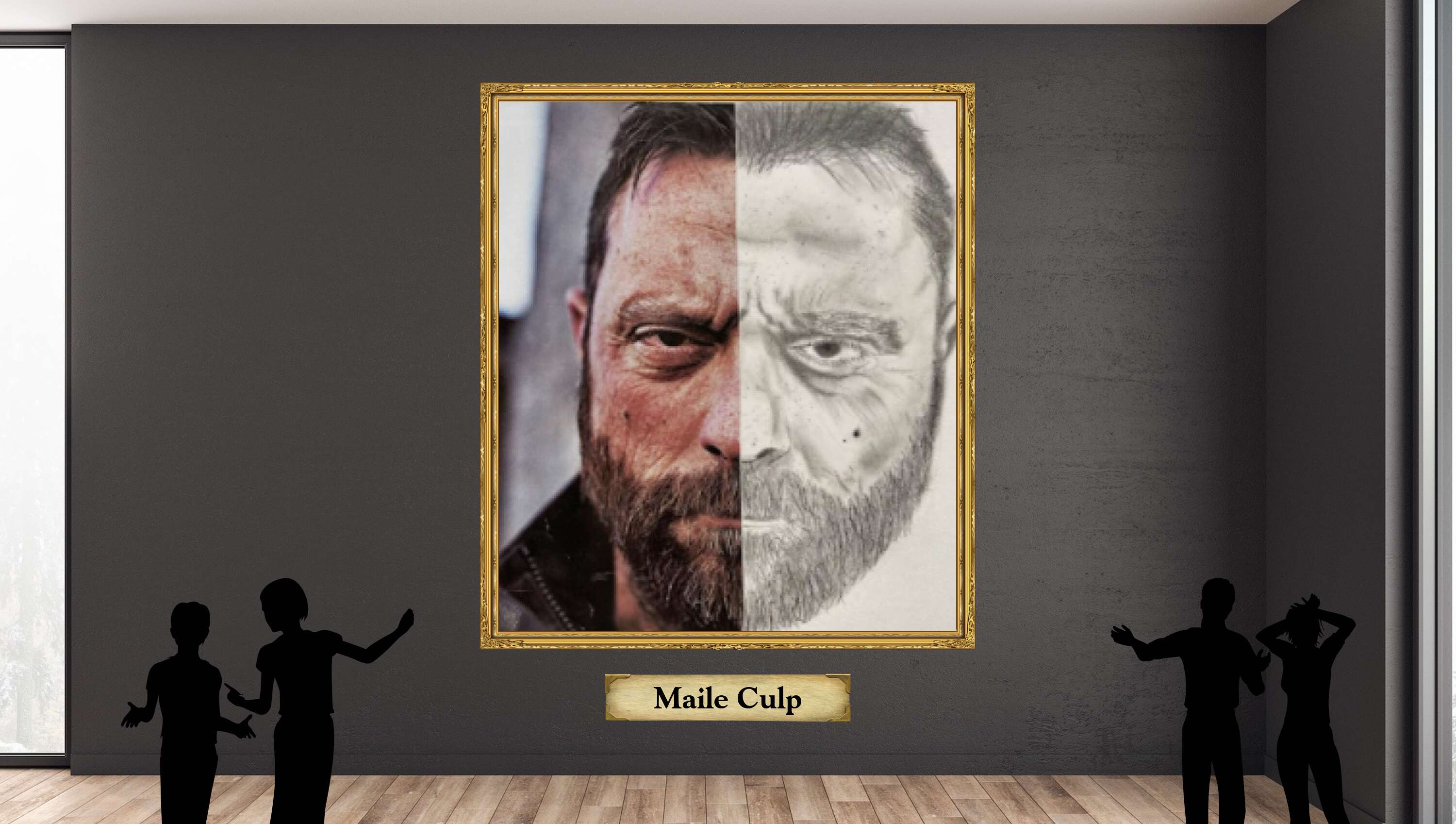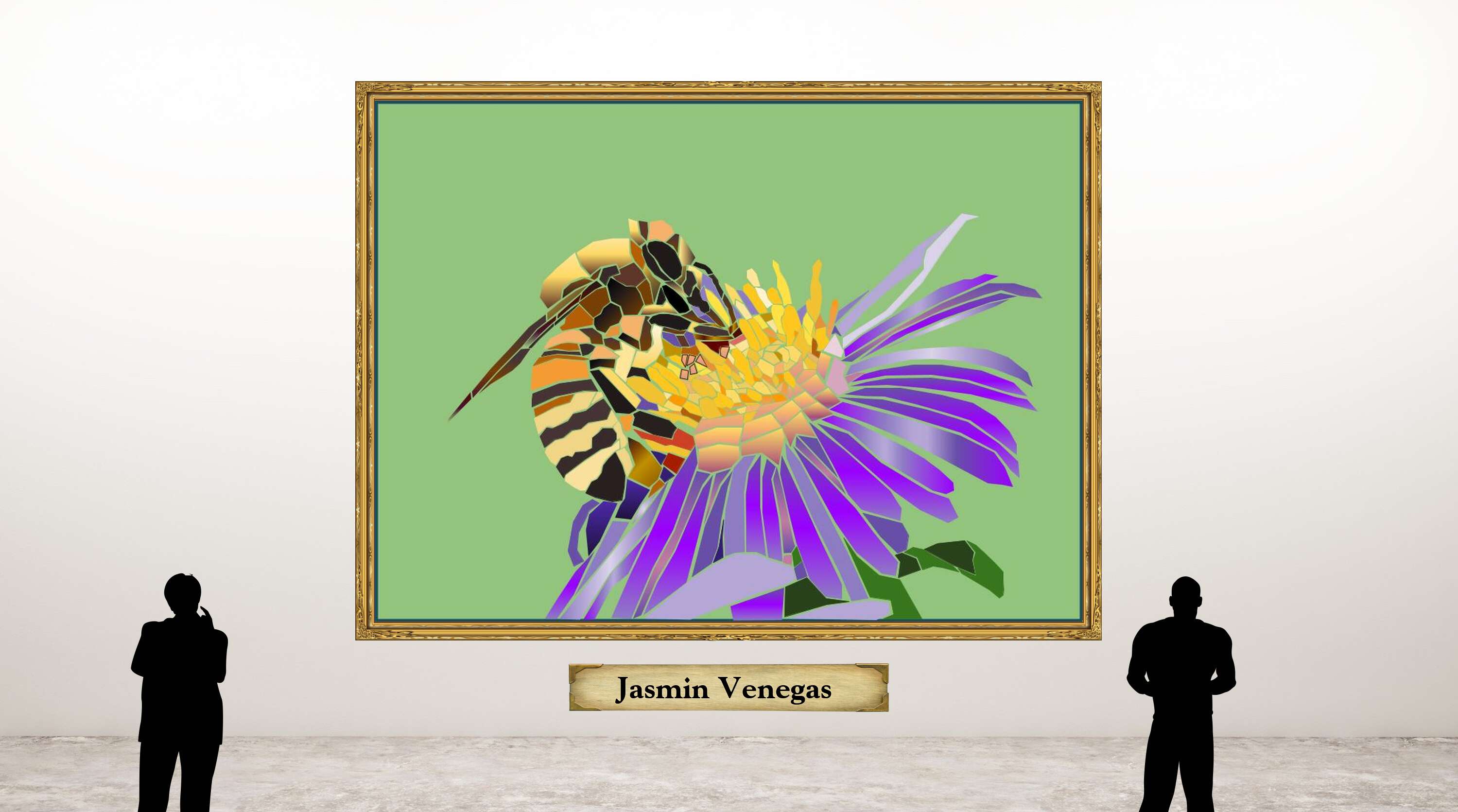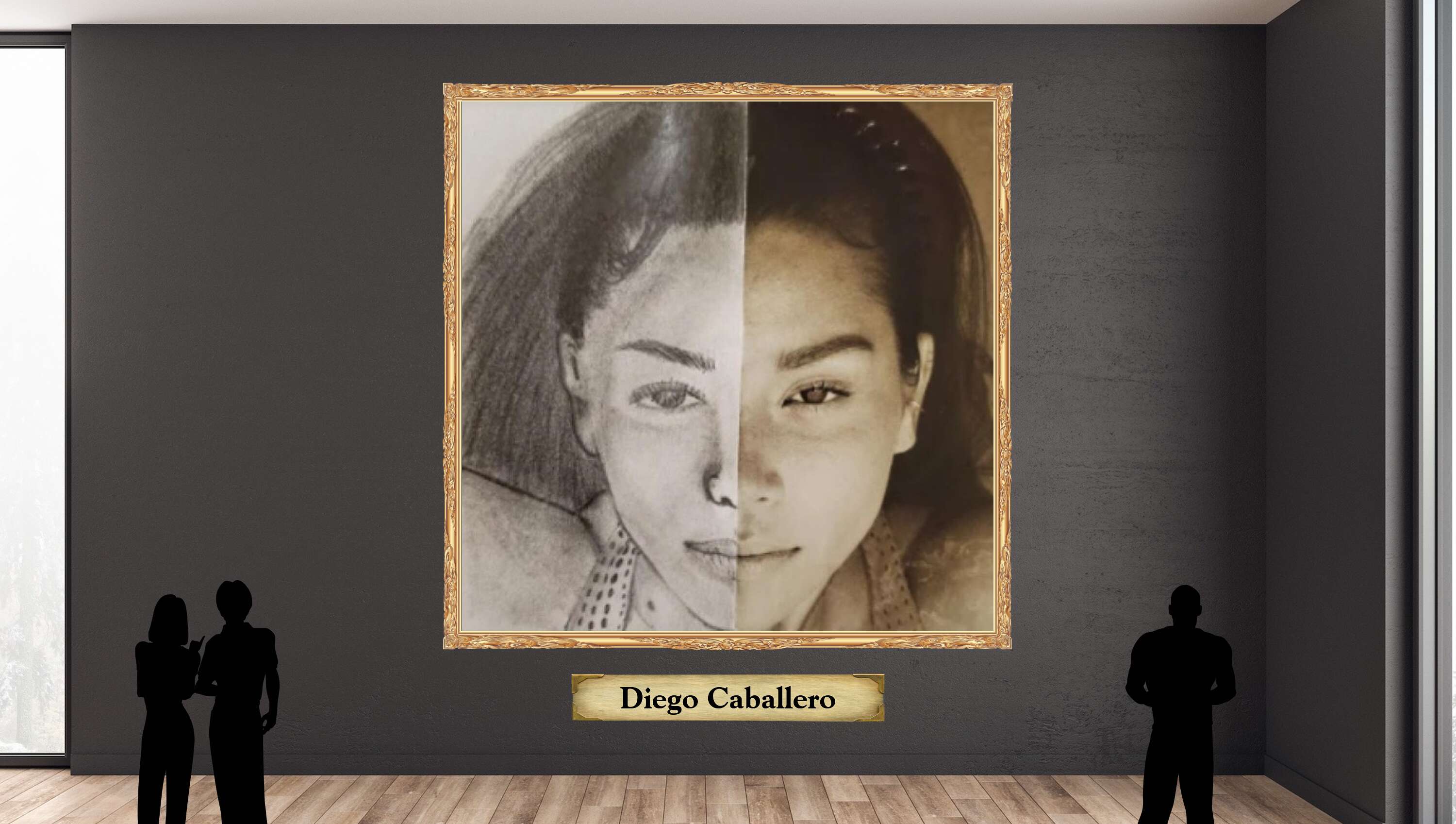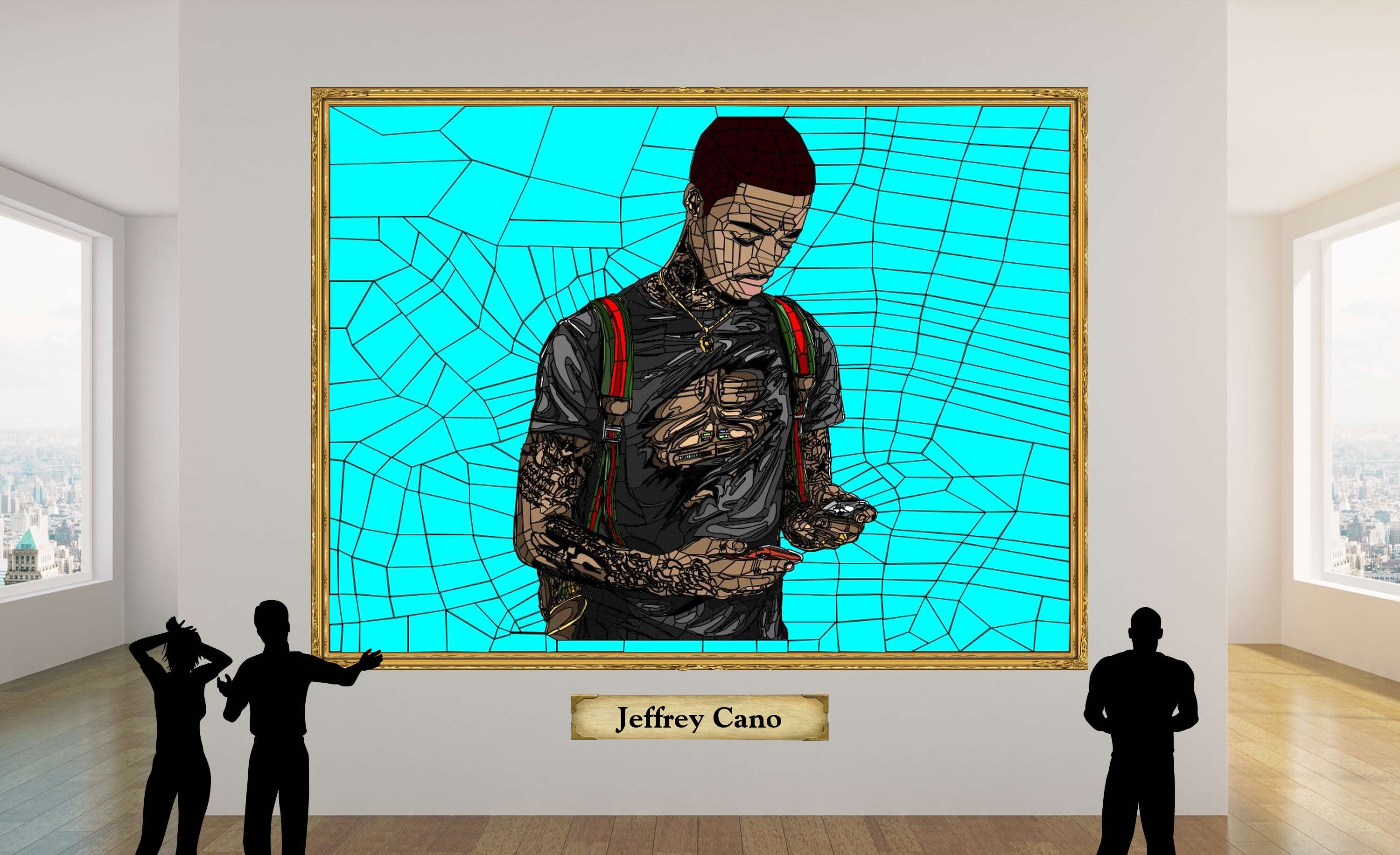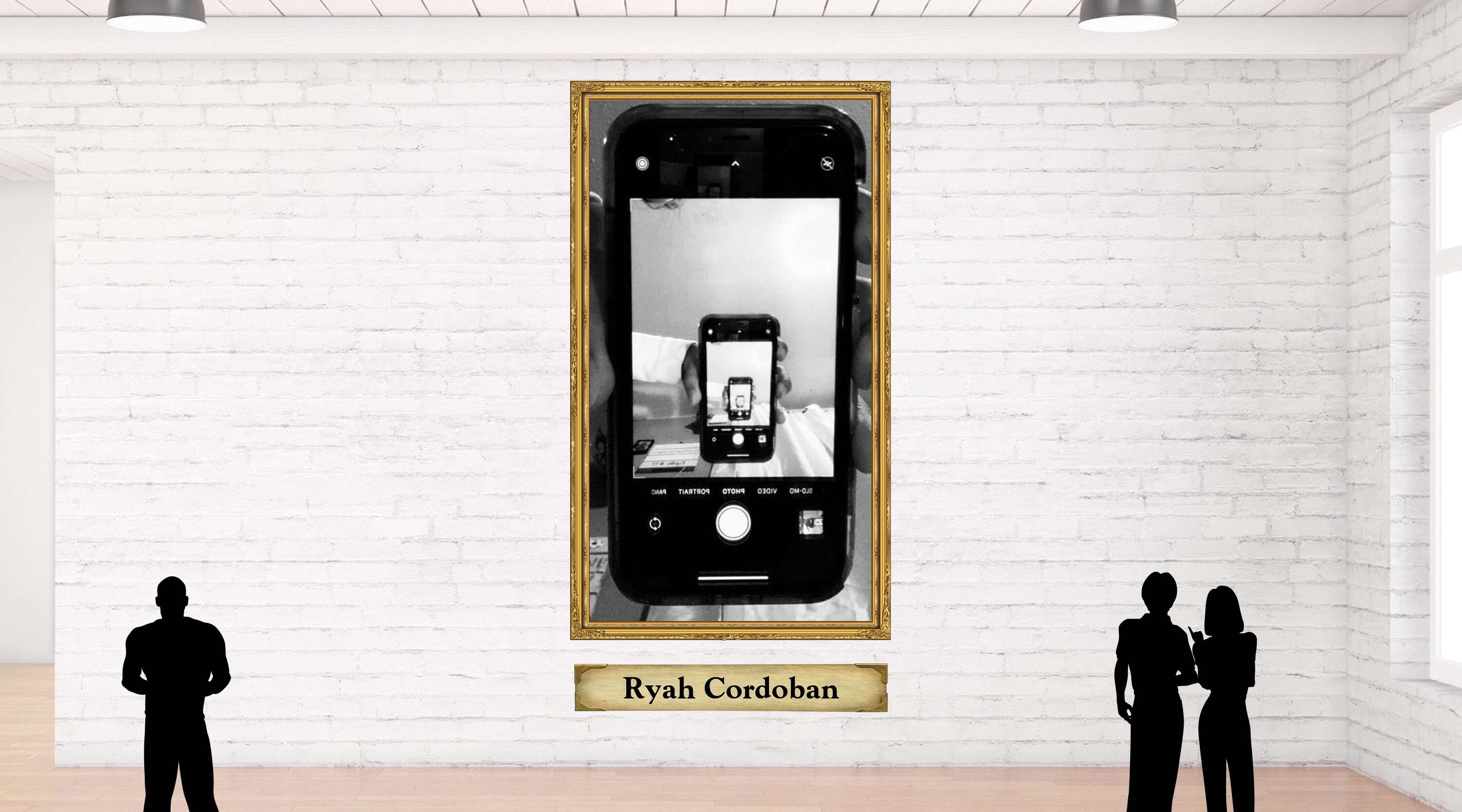 Ryah Cordoban
Title: "Illusion"
My phone is actually taking a picture of itself through a mirror allowing my original screen to take a picture of its mirrored self capturing the frame on itself. This technique can create really trippy images just by using a mirror.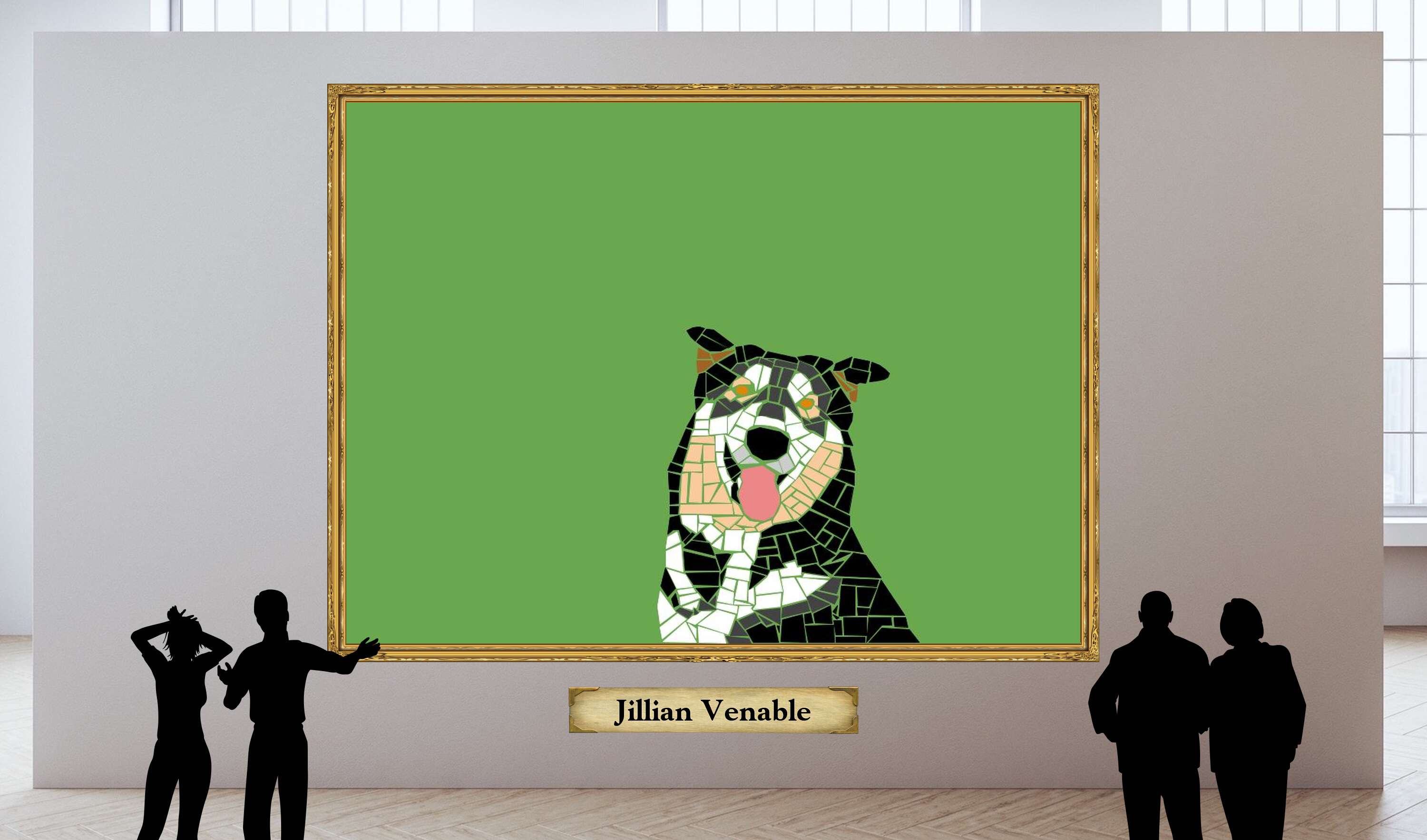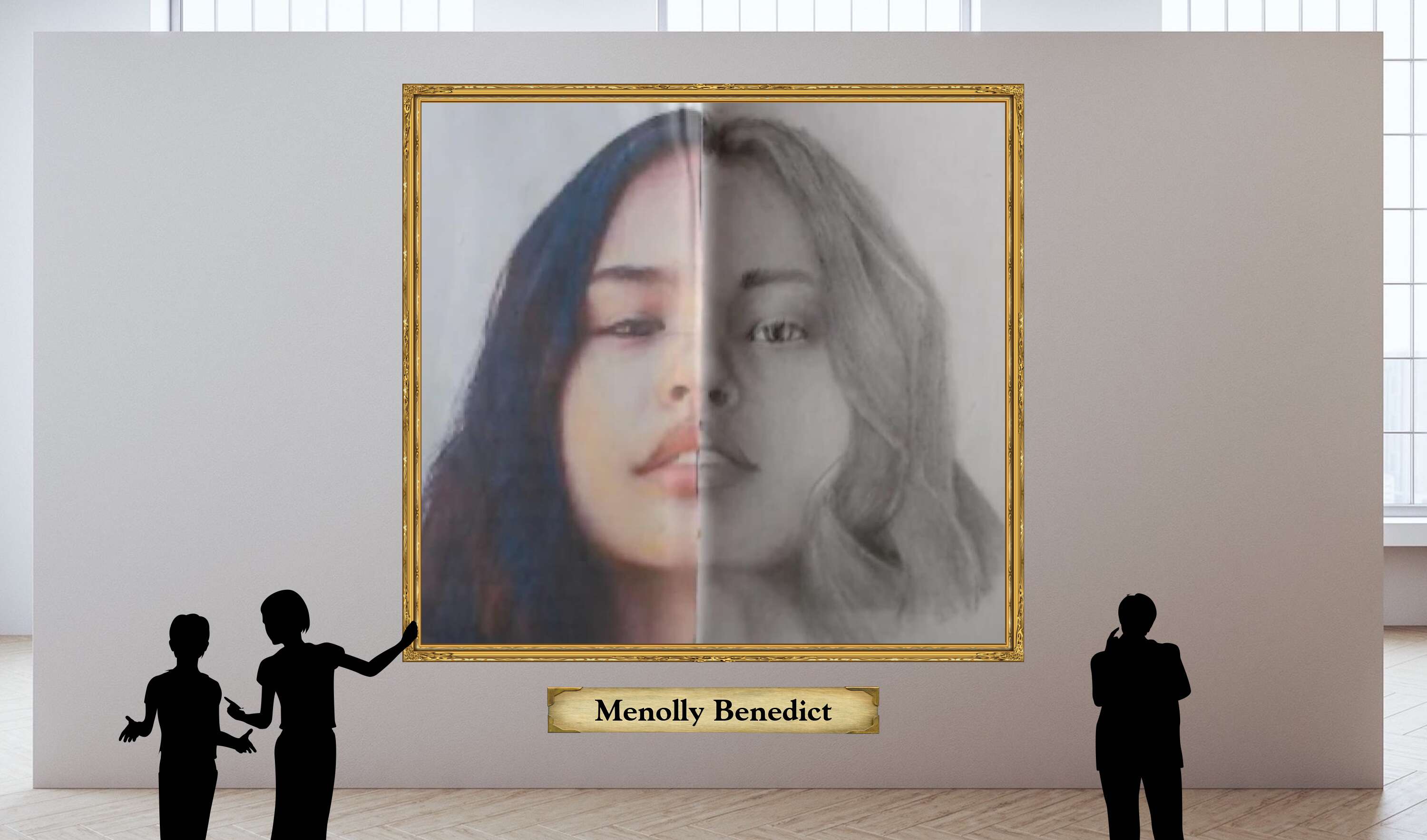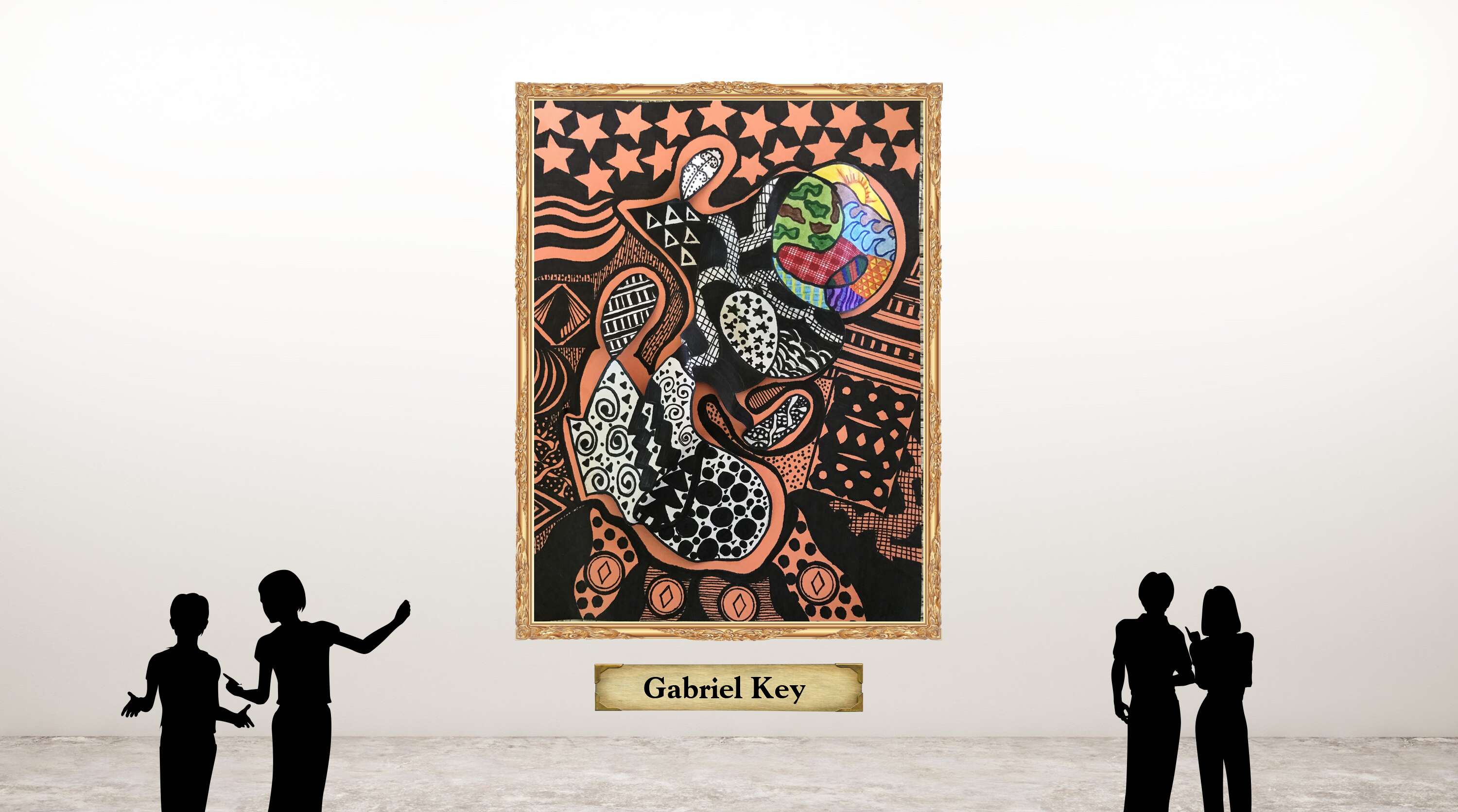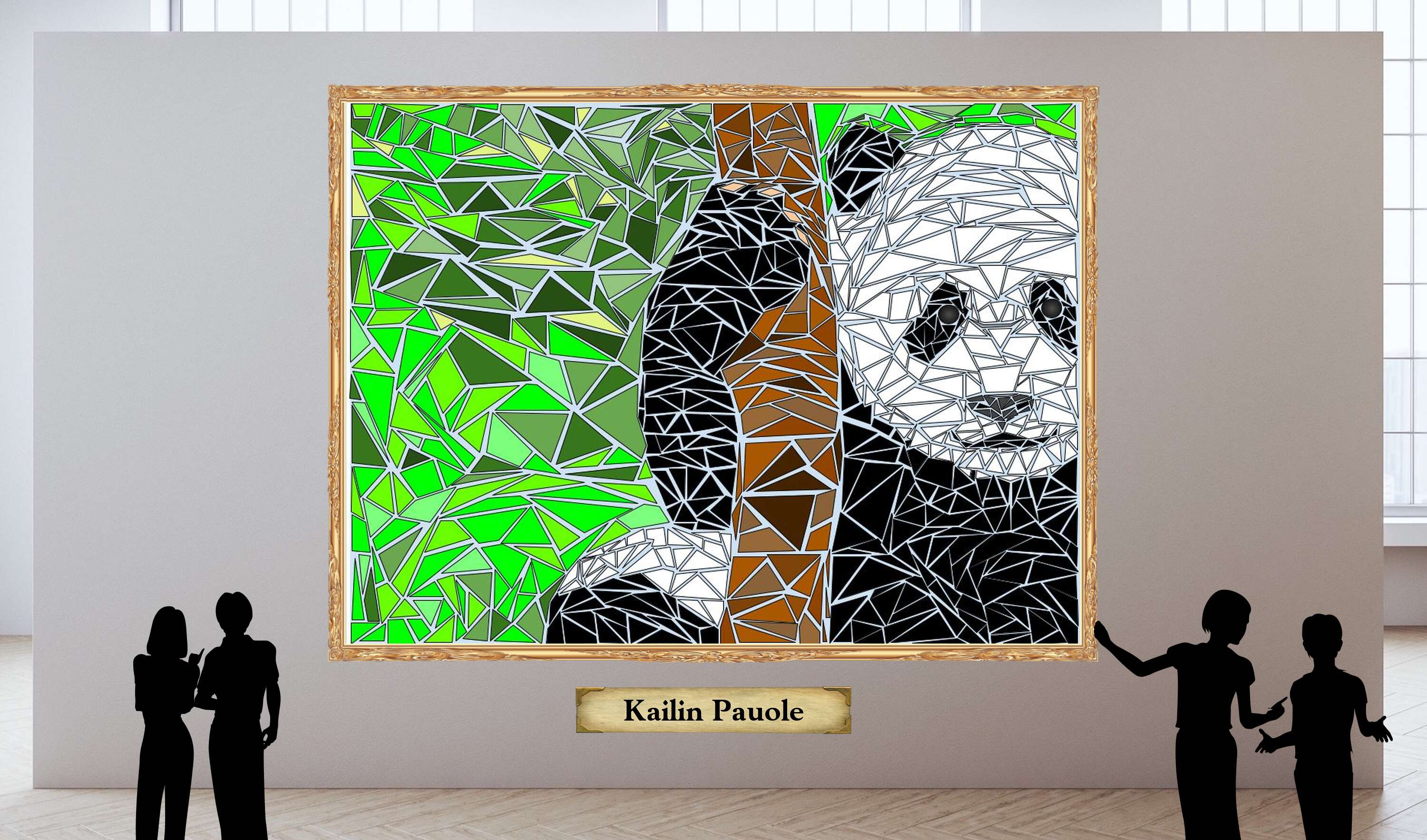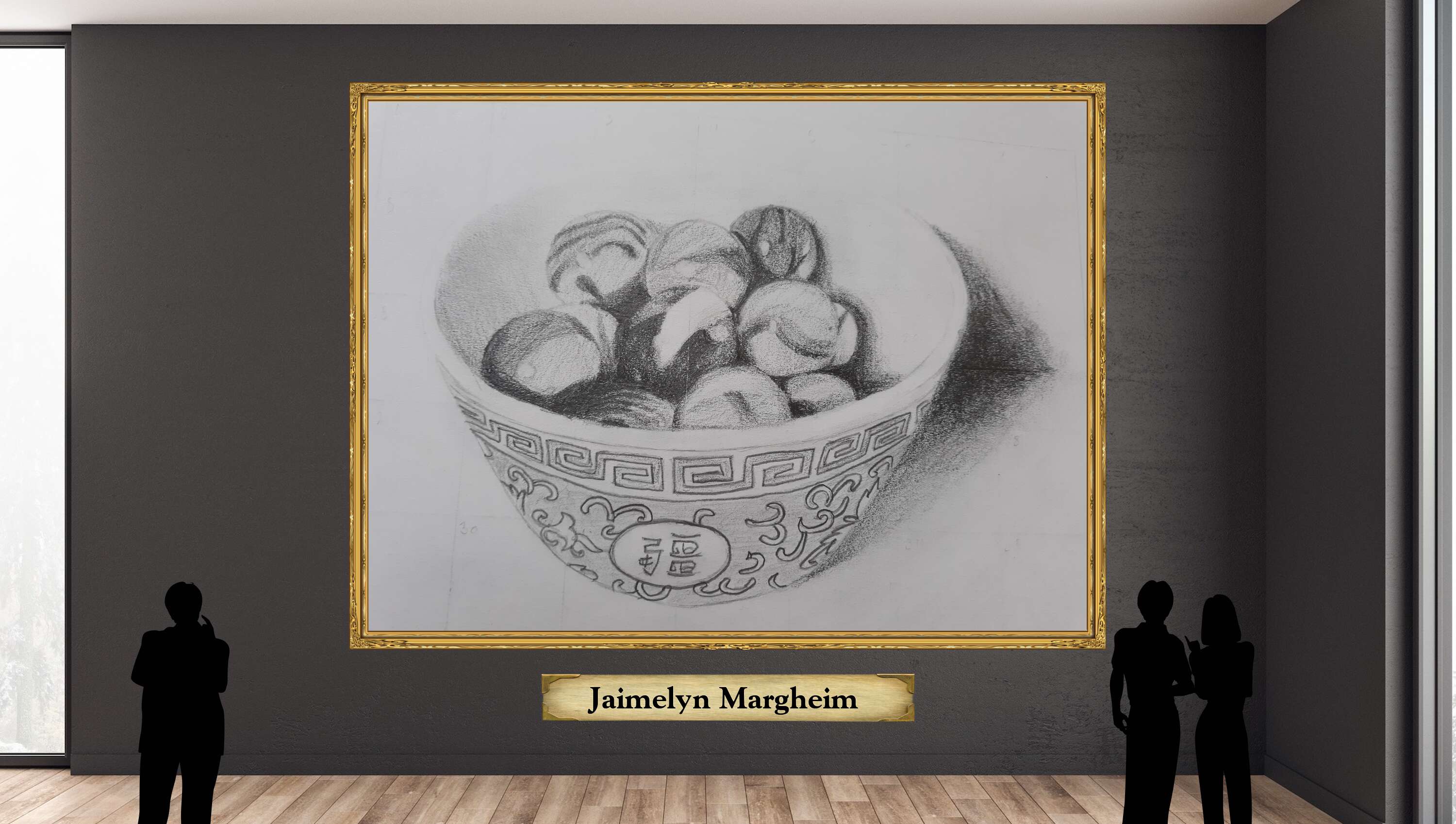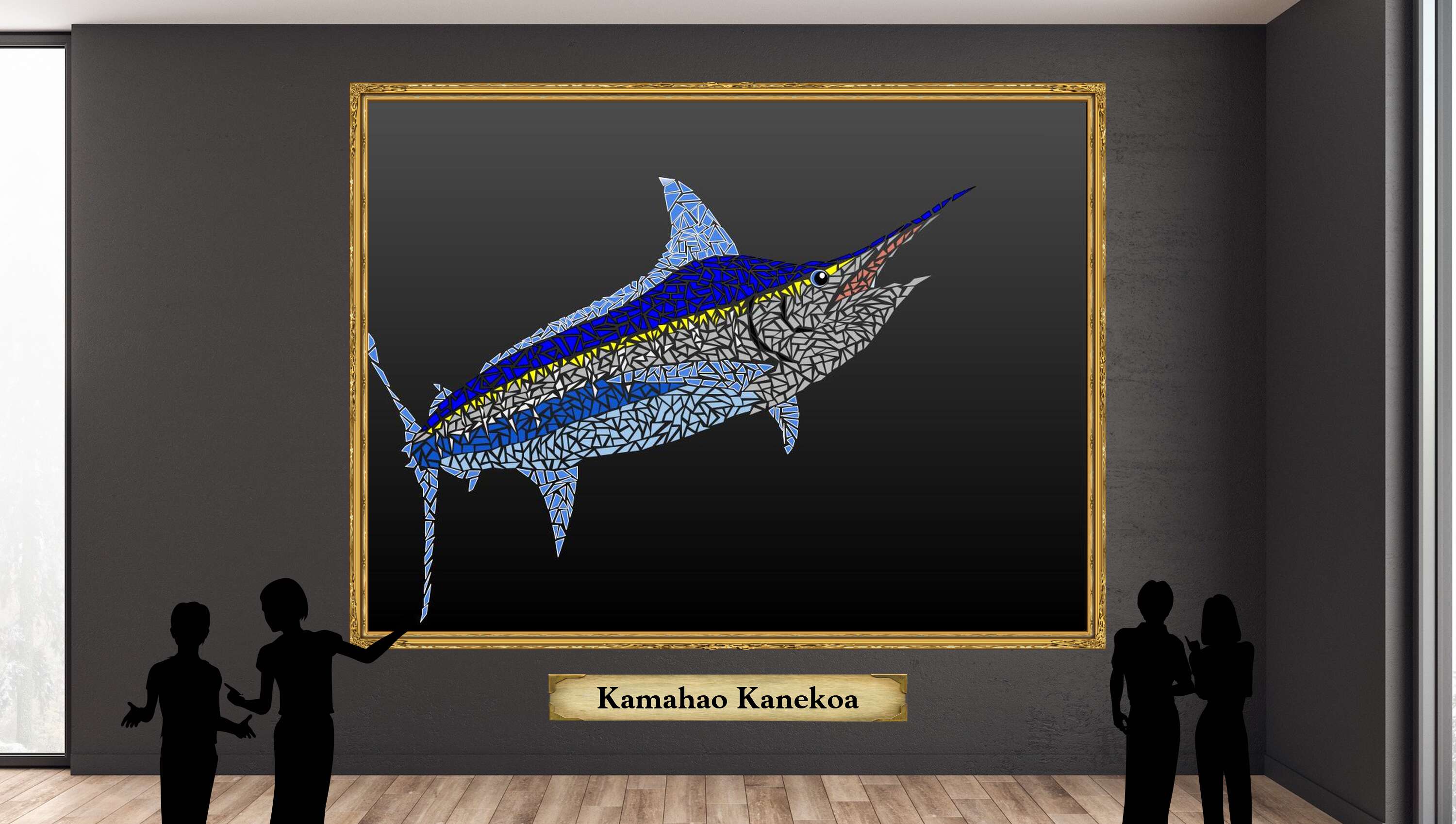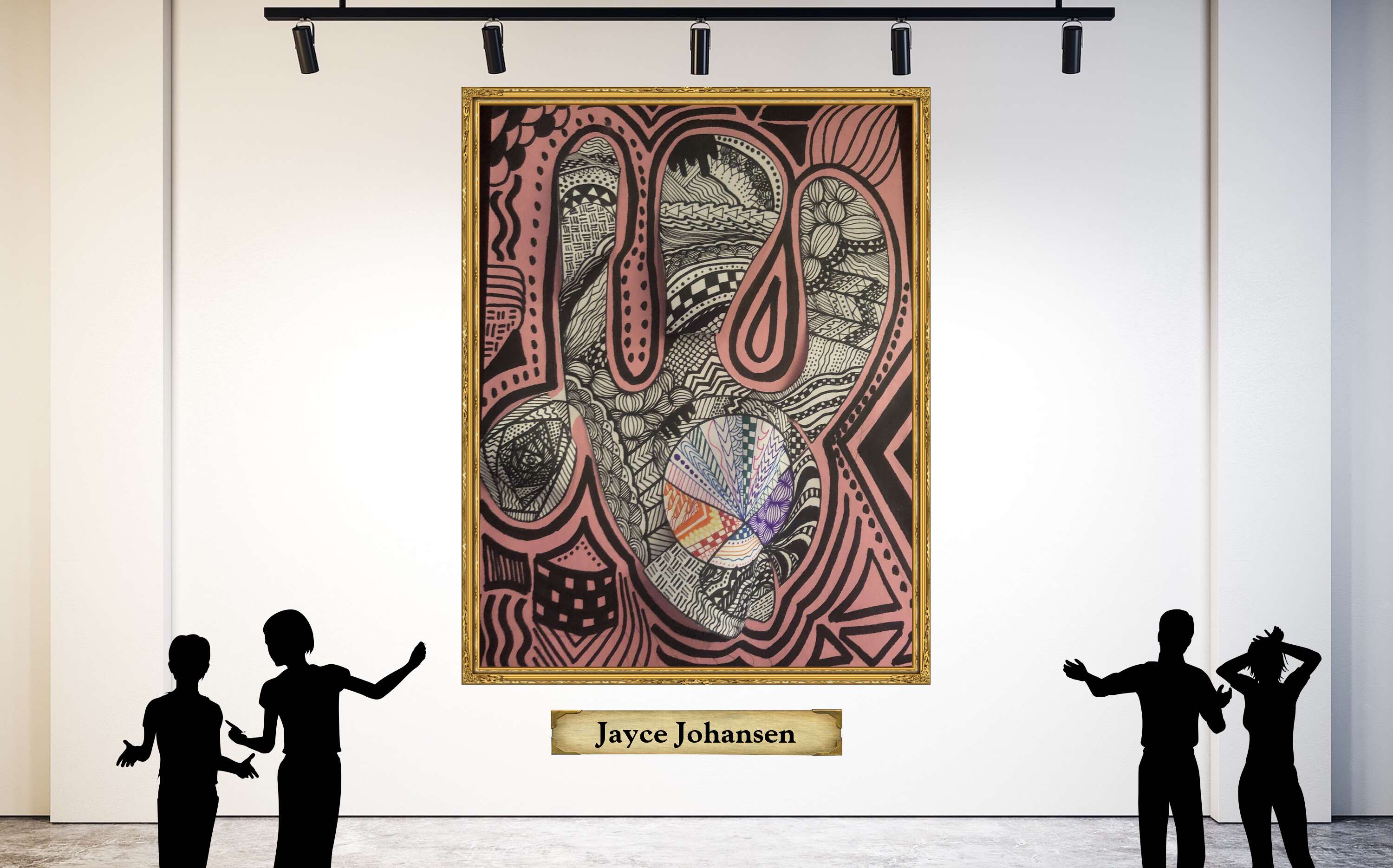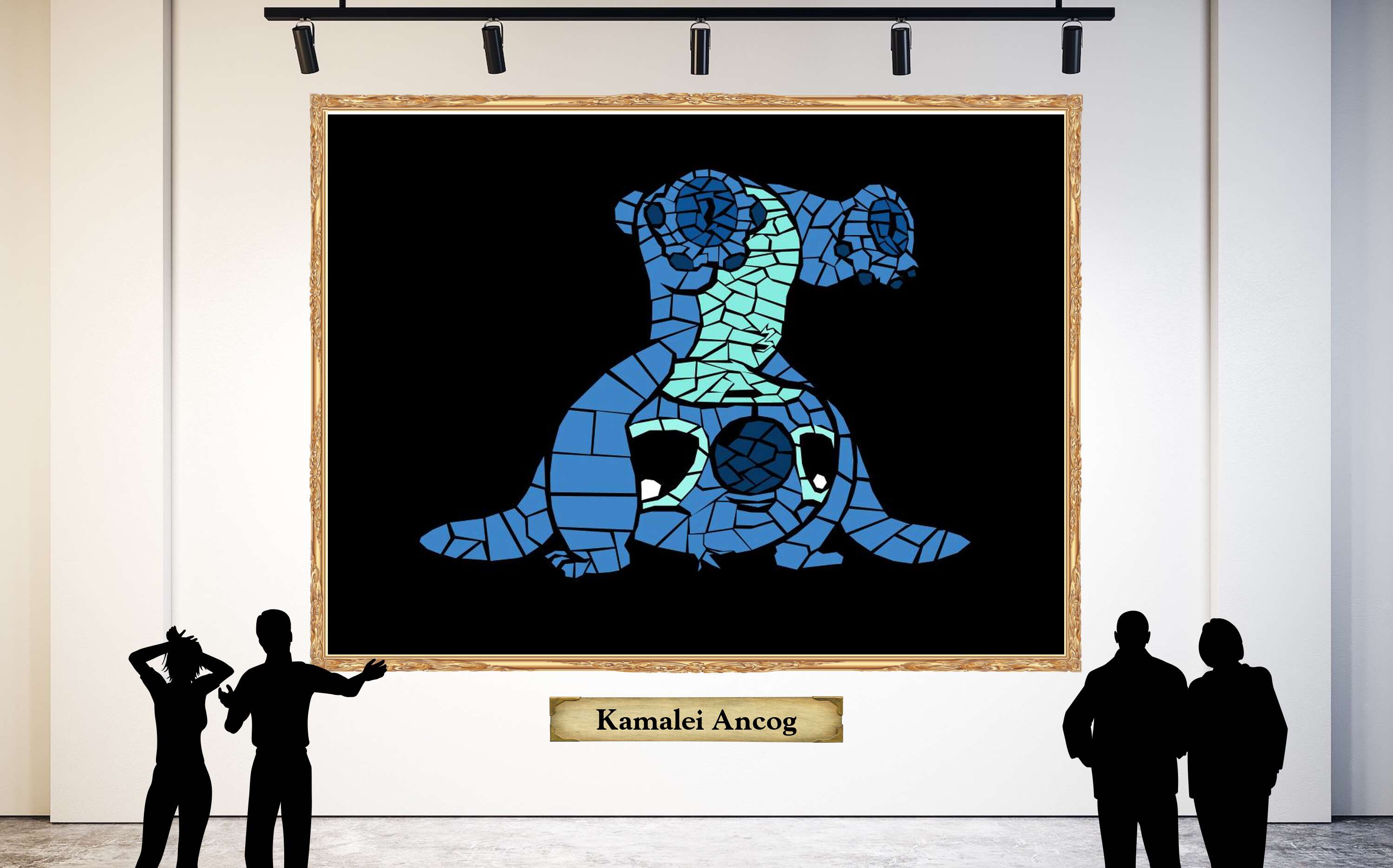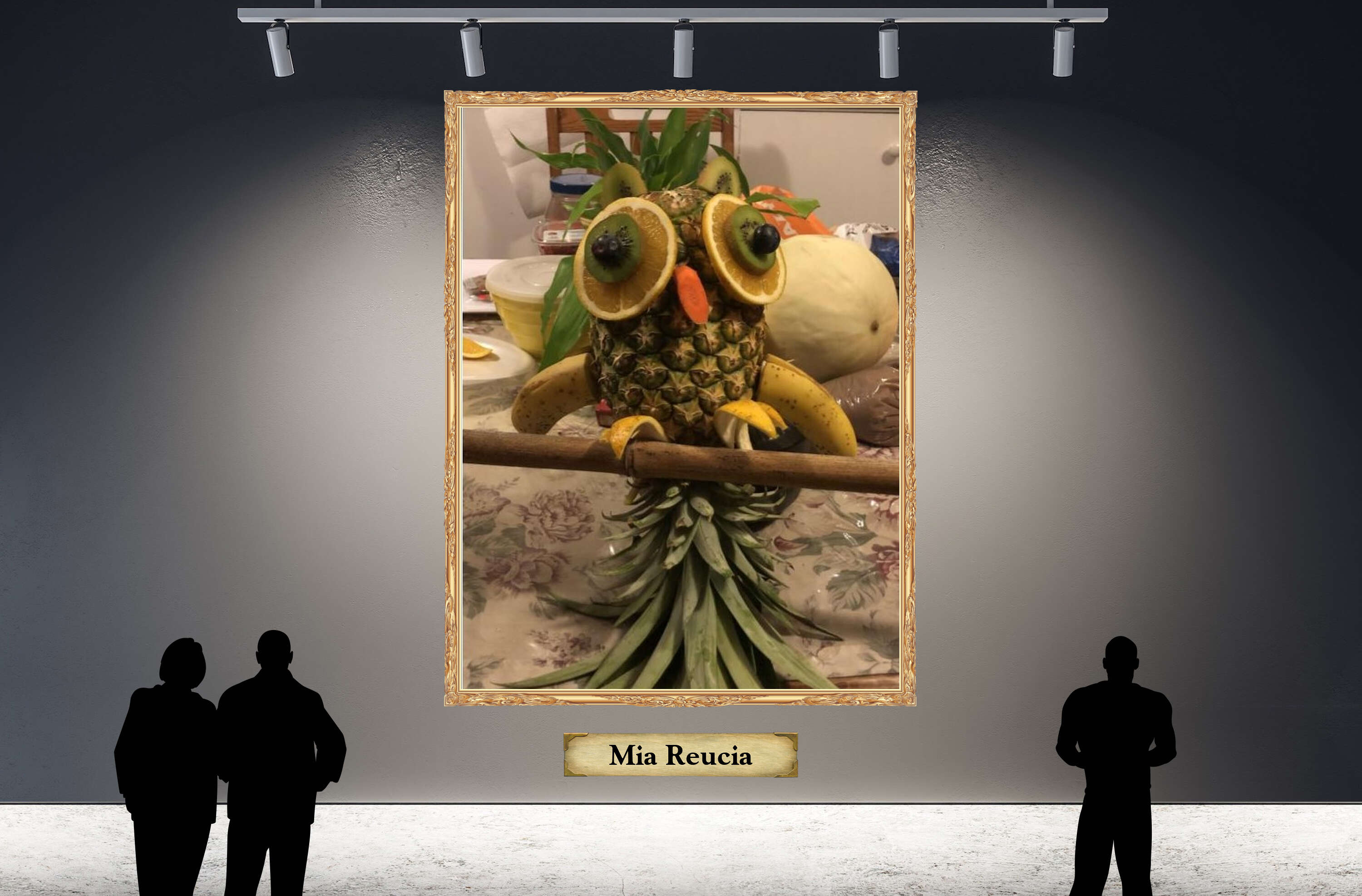 Mia Reucia
Title: "Fruit Owl"
This was our sculpture project and we had a lot of choices on how we wanted to do it. I decided to do the food one and make an owl because I already had all the resources for it, the materials I used were pineapple for the body, oranges, kiwi and blueberries for the eyes, a carrot for the beak, bananas for the wings, kiwis for its ears, and lastly peels of the orange for its feet. One problem I encountered was trying to keep everything together because the toothpicks were a little too small, but my grandma helped me and everything started to come together. I used three of the elements of art by cutting my fruits into Shapes, Spacing them out like how it's supposed to, and Forming everything together to make it look like an owl. I can't take credit for the idea to make an owl because my aunty actually thought of it, and she showed me some ideas. Everything worked out exactly how I wanted it to, so I feel like my attempt with this project succeeded.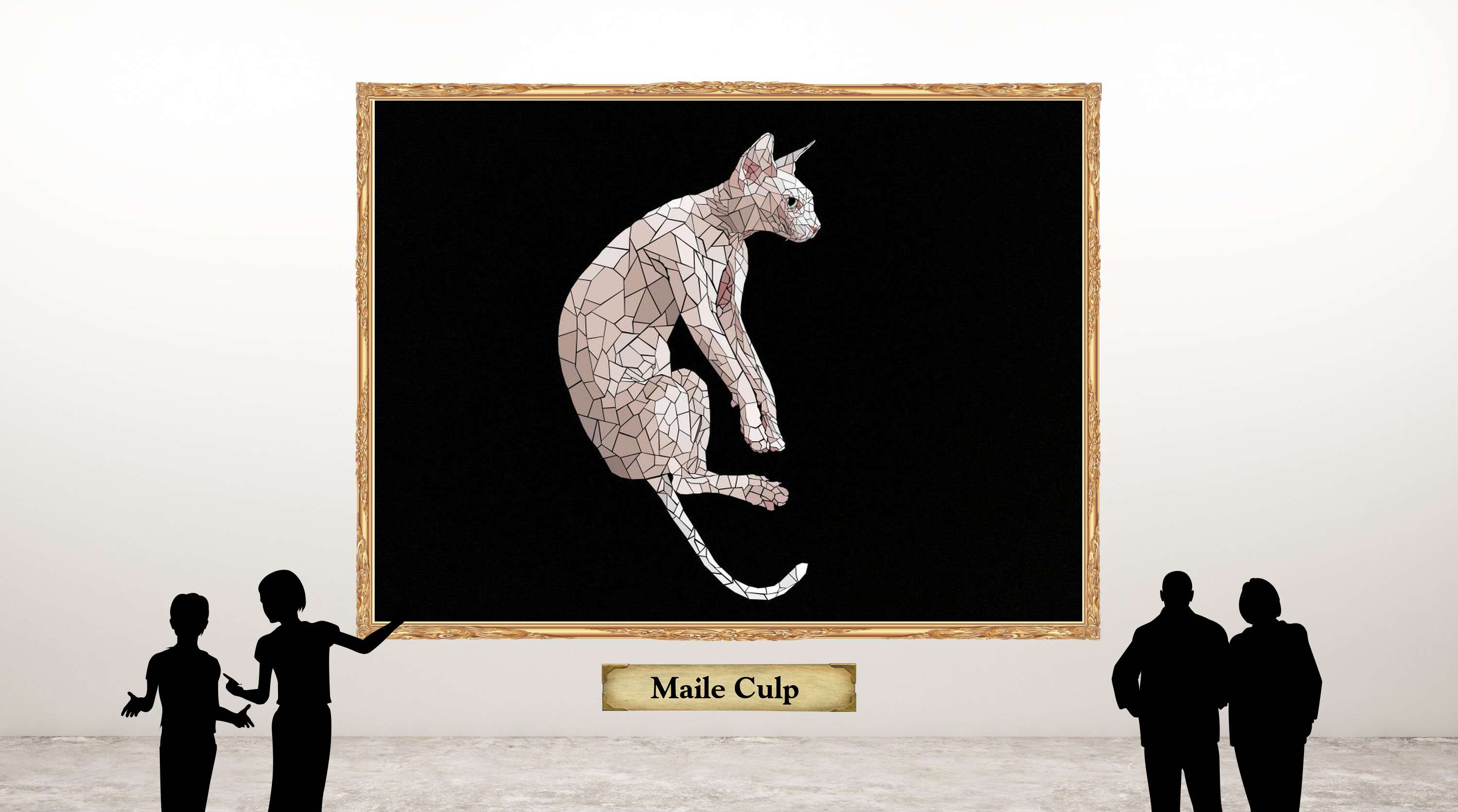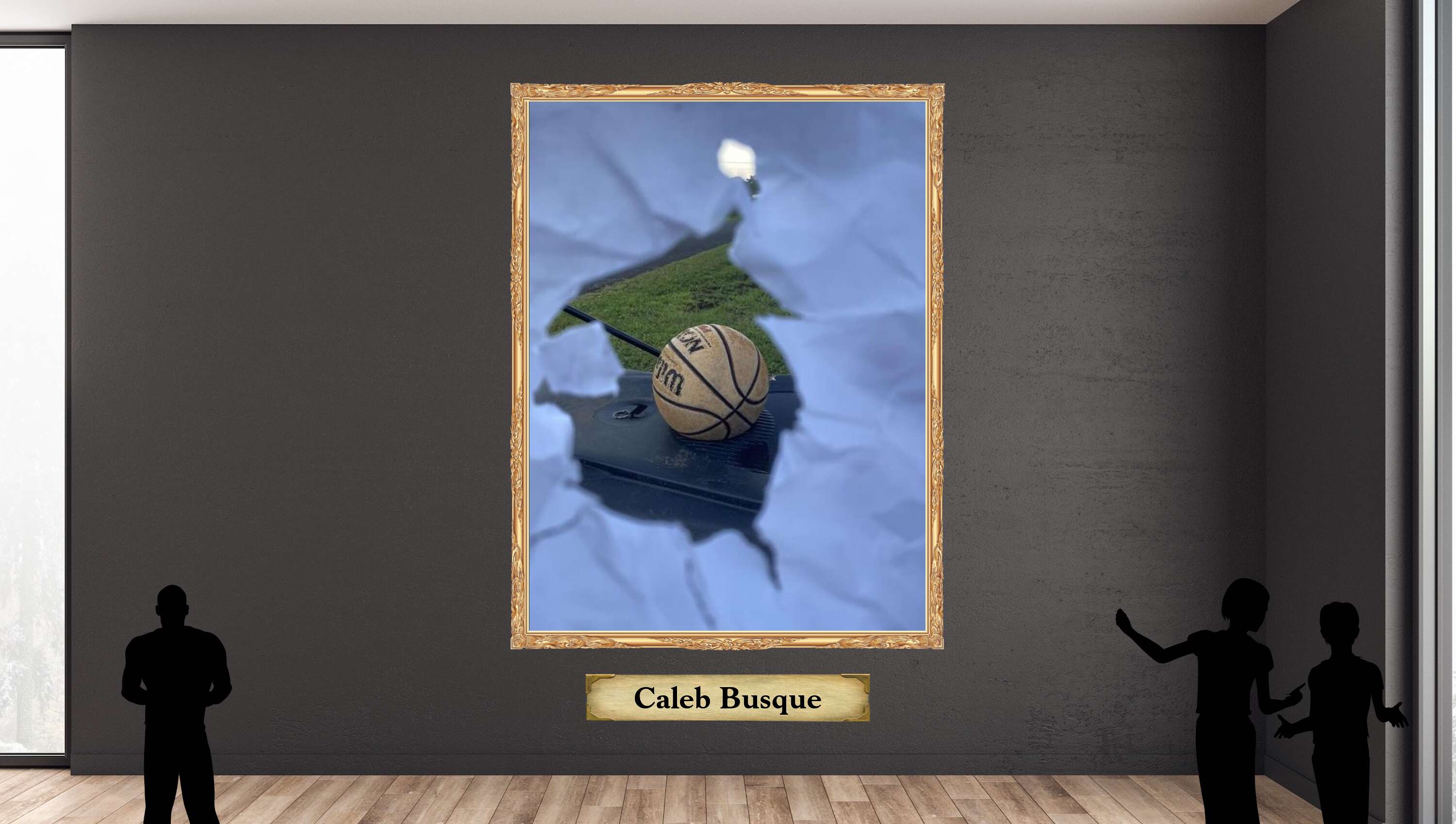 Caleb Busque
Title: "Passion on Paper"
For "Frame In A Frame," I framed my basketball in a ripped paper frame. Even though the rip isn't a specific shape, I think the white paper really makes the basketball stand out.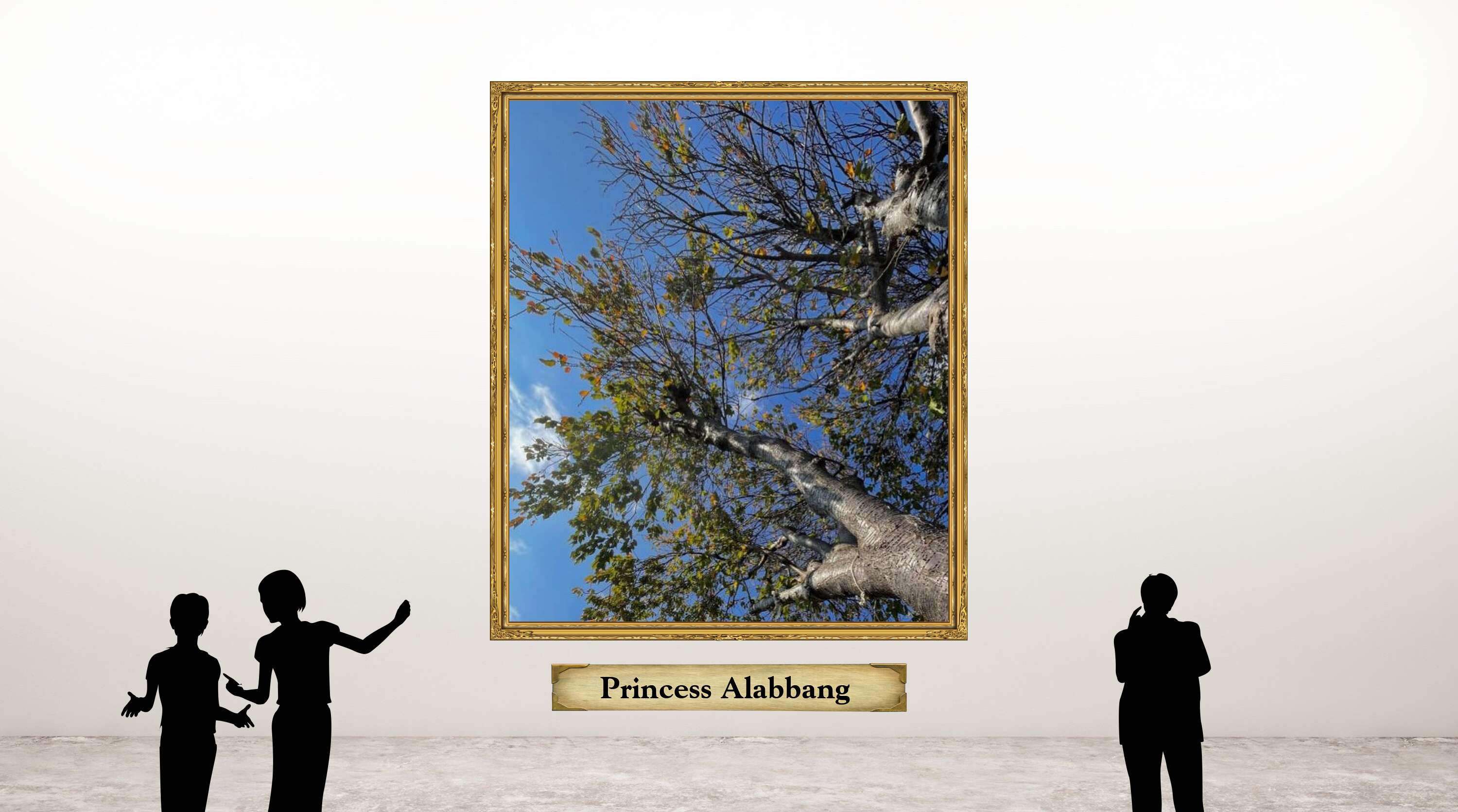 Princess Alabbang
Title: "You're an Ant"
I took a picture of this tall tree in front of my house. My goal is to make you think about the height of this tree and how you wish to be that tall.